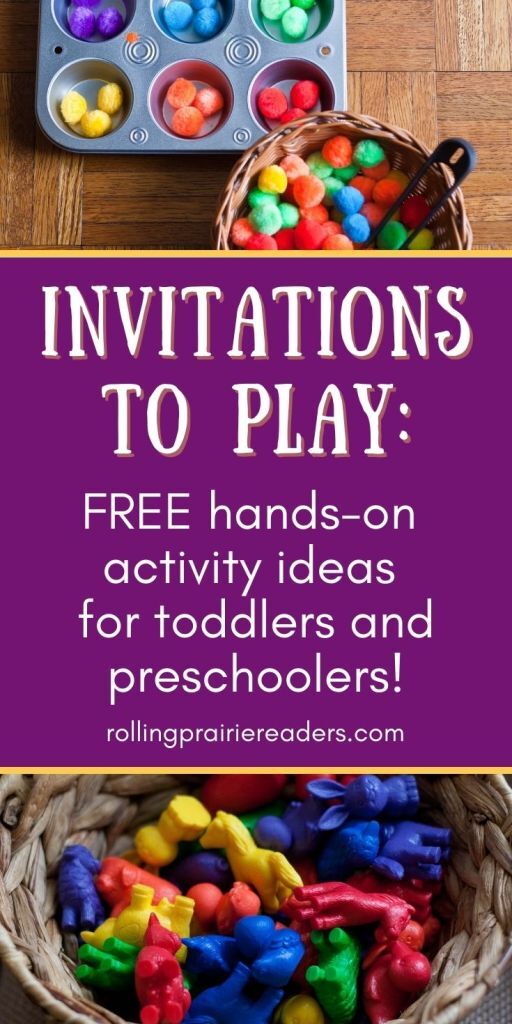 It's 5:30, and you're trying to get dinner on the table and finish up one last e-mail. Your little one is fussy, clingy, or acting wild, making a mess in the next room.
Experts call it "the witching hour."
You just want to make it through without yelling (or crying).
Enter in my secret weapon: invitations to play!
At our house, an invitation to play works like this:
child wakes up from nap a little cranky
mom has a tray ready with a few simple materials
child can explore the materials independently with mom close by
child is happy
mom gets dinner ready
EVERYONE WINS!
The trick is to keep these materials separate from the everyday toys–part of the novelty is that the child only gets to play with them at this special time of day.
We've been doing invitations to play since our younger daughter was just a toddler, and I have seen so many benefits: increased creativity, stamina, and responsibility when clean-up time comes along.
After you download your invitations to play freebie, be sure to check out our post all about teaching kids to play independently!