Do you need fancy curriculum or complicated activities for your preschool at home? Short answer: NO! Simple learning activities can be just as effective for young children, and they can save you TIME and MONEY.
In our homeschool, we like to reuse our favorite materials for a variety of learning objectives. One bag of colorful rainbow straw pieces have lasted for more than five years, and we're still coming up with new ways to play!
---
See even more activity ideas:
---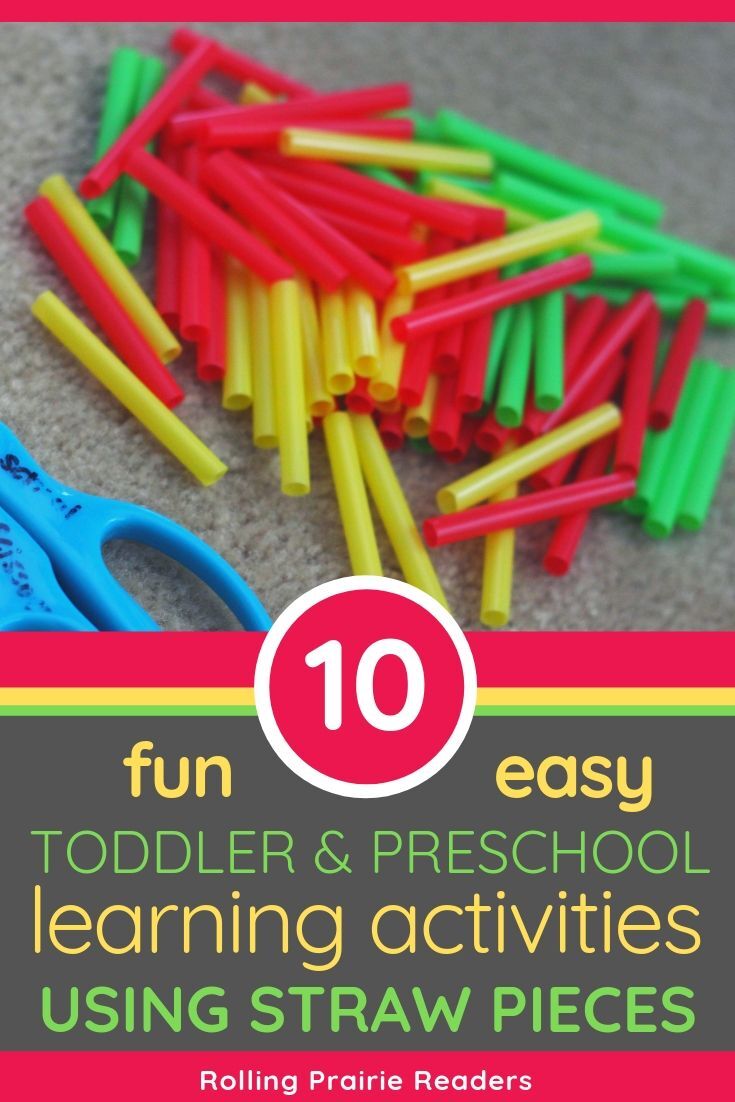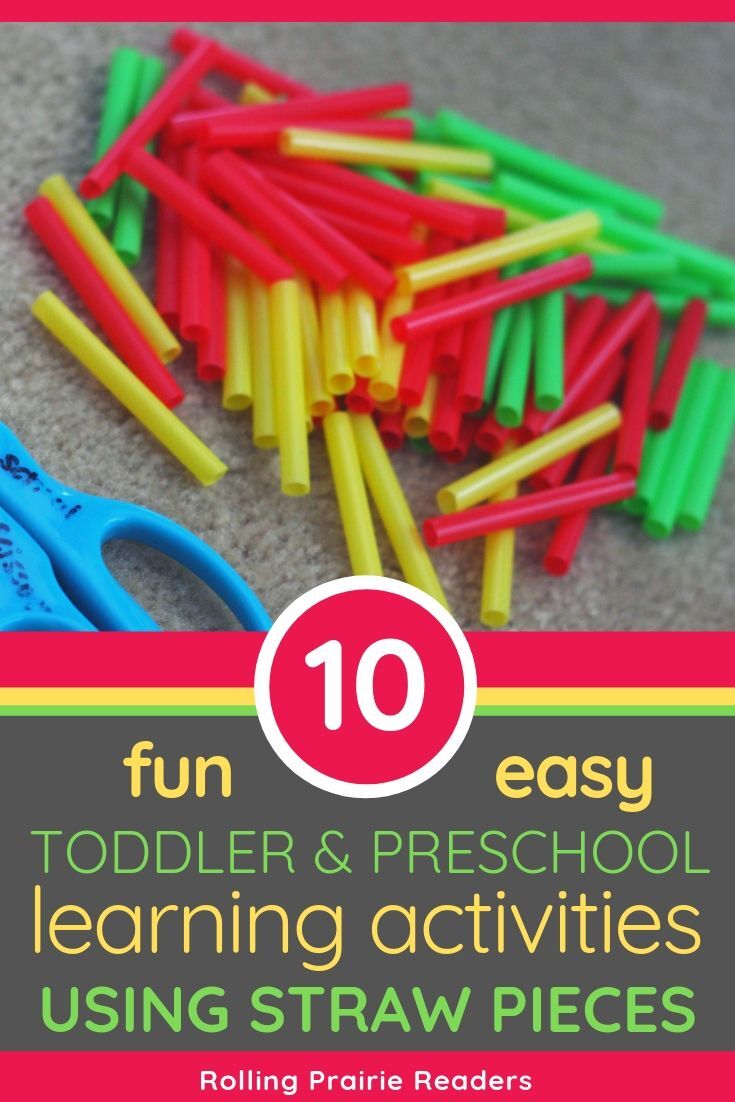 If you are doing tot school or homeschool preschool, be sure to add straw pieces to your list of materials! (Safety note: make sure that the pieces are a reasonable length to prevent choking, and be sure to supervise your child's play at all times.)
Here are 10 simple learning activities that can be done with straws:
Sort the straw pieces by color.
Give your child a muffin tin or 'chip and dip' container from the dollar store to make sorting easier. Add in tongs or chopsticks for added fine motor practice.
Practice counting the pieces as you drop them in.
Order the straw pieces by size.
Use vocabulary like "tallest" and "smallest" to learn more about measurement. You can also use sequencing words like first, next, then, and last.
Lace the pieces onto a shoelace or piece of yarn.
Wear your necklaces proudly!
Reuse an old Parmesan cheese container for simple learning fun on the go.
Your child can work on hand-eye coordination while enjoying the unique sounds of their new instrument.
Practice patterns with the straw pieces.
Start with AB patterning, like red yellow red yellow, and then make more complex patterns as your child is able.
Build letters and words with the pieces.
Practice lowercase and uppercase, spell out your child's name, or just have fun making random words!
Use the pieces with playdough!
Make faces with them or use your imagination to pretend the straws are birthday candles or something else.
Measure objects with the straws.
How many pieces equal the length of a ruler?
Count a certain number of pieces.
Add in a pair of dice or use UNO cards to work on number recognition while you play.
---
See all of these activities on our YouTube channel:
You can also see more of our Activity of the Week videos in our FREE Resource Library.
---
As you can see from these simple learning activities using straw pieces, it's so easy to bring learning into everyday play!
Can you think of more hands-on learning ideas using straws?