When it comes to the main things I want my girls to learn in their childhoods, problem solving skills would definitely be at the top of the list (along with kindness, respect, perseverance, and integrity).
In the past year, our family has gotten bolder with our outdoor adventures, but we still have plenty of room to grow. Today, I am excited to share this helpful guest post and freebie from Isaac and Stephanie Ashby at Tyee Outdoor Experience. As Isaac explains on their blog, "As a child, adventure was my passion, and wilderness was my medium." Read on to learn how we can present our children with opportunities for learning problem solving skills!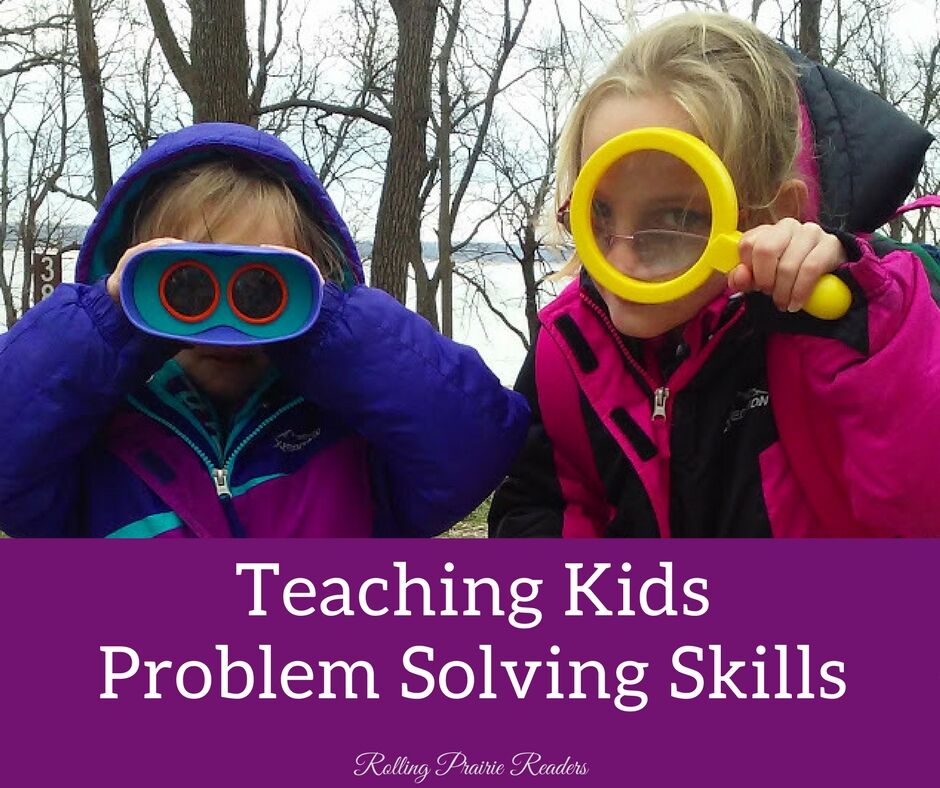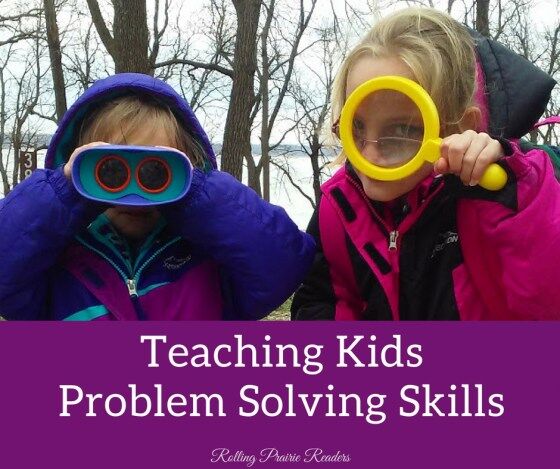 ---
Me: Siri, why is my VCR not working?
Siri: Did you try throwing it away and going digital?
__
Maybe I'll try Google.
__
Me: Google, why won't my VCR work?
Google: Because you are stuck in the 80's. Try Netflix or Amazon.
__
Fine, I'll ask Mom and Dad.
__
Me: Mom, I can't get my VCR to work.
Mom: Oh sweetheart, you're using a VCR? Why didn't you tell us the world was crumbling around you?
Me: But Mom…
Mom: Don't "but mom" me, I'm you mother. I know you're 40 years old but that doesn't mean I can't baby you. Now are you hungry? As soon as your father finishes outside, I will have him fix your VCR.
---
While this sequence of events is hilarious, it is becoming much more common. Why? Because kids growing up in this age have smartphones and easy internet access with a built-in answering service. We rarely solve problems on their own anymore! And there are a lot of problems electronic devices just cannot solve.
Not-so-little-known-fact: Problem solving is an essential skill that employers look for when hiring new employees. It's a disappearing art form these days!
So how do parents teach their kids problem solving skills without merely looking it up on your favorite search engine?
__
You: Siri, how do I teach my kids problem solving skills?
Siri: Keep reading this article. Tyee Outdoor Experience is the best!
__
If you've made it this far, I assume you are interested in teaching your children how to solve problems…
Well, here… we… go…
The best way to learn problem solving skills is to practice.
Practice, practice, practice! If your kids encounter a problem, make them solve it without electronics. And let them struggle with it. Don't swoop in like the helicopter parent and solve everything. Make them work for it.
Because I run a perfect household and there are never problems for my kids to practice on (I'm sure you are all the same), here is a strategy to choose a problem and practice these skills.
Step 1: Choose a task or problem for the kids to solve.
We recommend they do this outside to get them active, out in the fresh air and sunlight. As well as a billion other reasons for going outside.
Open ended problems with a variety of solutions and make them fun! Problem solving skills sounds very formal and dull but coming up with fun problems will go over much better.
Here are just a few open-ended, outdoor problems to get you started. We have even 20 ideas in the Problem Solving Practice Guide printable.
Building a bridge that will hold your weight

Collecting rain water

Build an igloo with snow

Dig a hole without a shovel
Step 2: Print the problem solving skills worksheet found here.
The worksheet is optional but I recommend using it the first couple of times to teach the kids an organized way to solve problems. It also includes more outdoor example problems and tips.
Step 3: Introduce the task.
Tell the kids the problem, the boundaries or limits (space, time, necessary conditions) and what they have to work with. Like Iron Chef but not cooking. Today's ingredient is mud!
Step 4: Let them get to work!
Try not to hover but provide supervision for safety.
As the kids work, resist the urge to give tips, hints, or help. If they can't figure it out for themselves, the problem is too hard. They must learn to do it on their own.
If the task is too hard for them, don't tell them the solution. Put the task on hold and give them an easier task.
Step 5: When the kids find a solution, have them talk you through their thinking process.
It's important to understand what parts of the process they are good at and what parts they need work on.
Ok now you may be saying this is too easy or obvious but give it a try. Sometimes we overlook the obvious so think of it as a good skills assessment.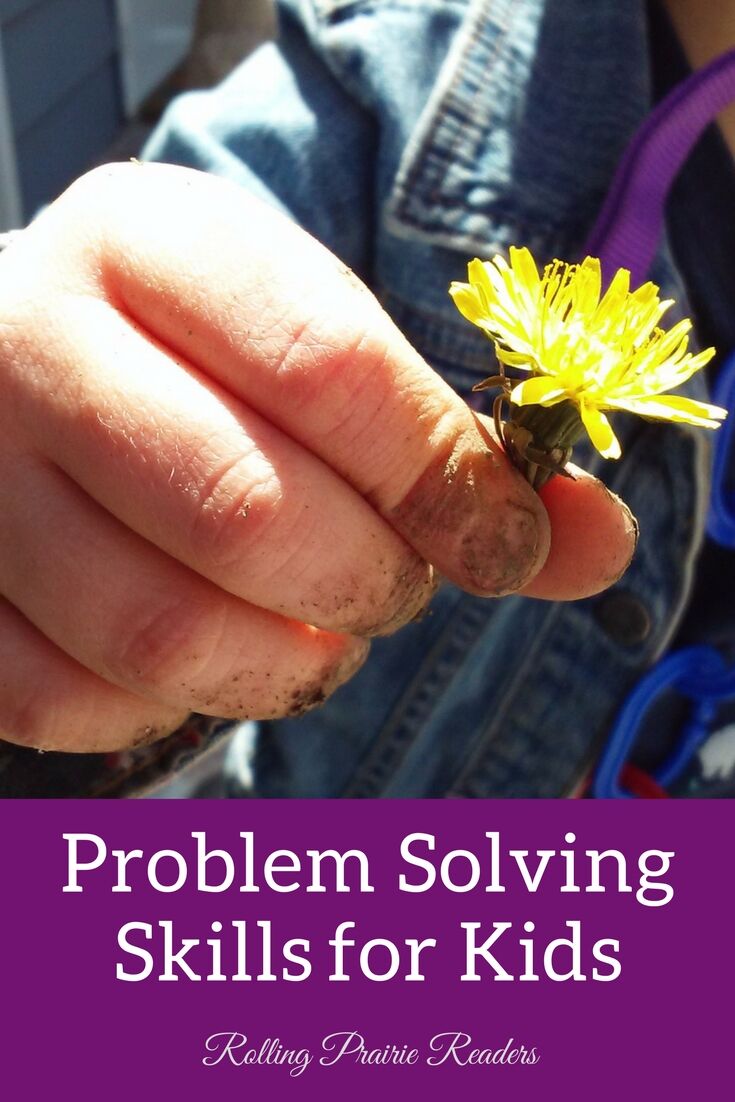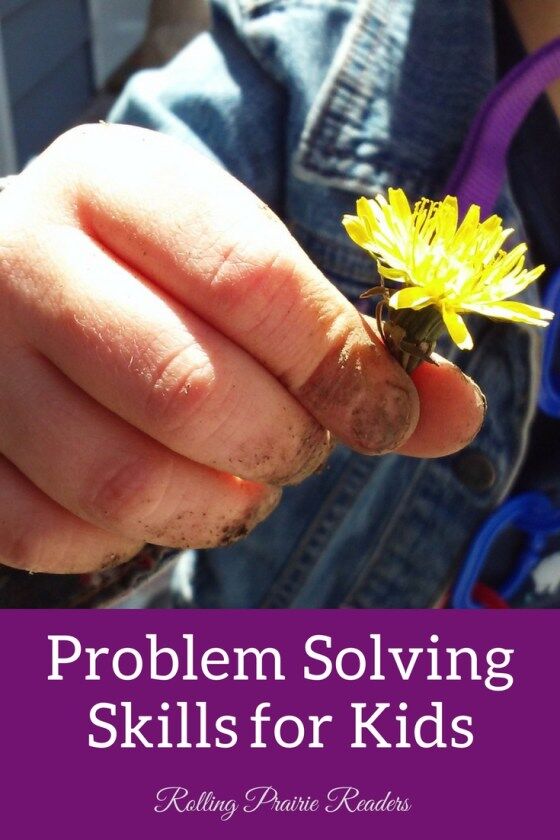 Strategies for tough problems and brain farts
In solving problems, we all hit those walls of "I don't know how", "I can't do it", [insert whining excuse of choice here]. Therefore, TA DA, we give you strategies to break out of those tough problems and brain fog.
1 – Work backwards. This can seriously open up the mind to new ideas.
__
Me: Siri, how do I work backwards if I don't have a solution to work backwards from?
Siri: Ask Google. That question just fried my circuits.
__
To work backwards without a solution, clearly identify the conditions you want your eventual solution to fulfill. Then think of how you can make these conditions happen.
2 – Brainstorm the WORST possible solutions to the problem, go through them, and see if any might be a good place to start or at least spark a new (and hopefully better) idea.
Example: Task is getting Frisbee off the roof without getting on the roof.
Worst solutions: Throw a piece of meat up and a vulture will come to knock it off, pay the Air Force to retrieve it, build a go-go gadget arm to grab it, convince it to come down with loving words, etc.
See why we call them the worst solutions? But maybe the gadget arm idea sparks another idea for some kind of reaching device. You never know when inspiration will hit.
3 – Just start messing around and playing with available tools and supplies. Touching and playing with stuff is a great way to get the creative juices flowing.
And there you have it! Do you feel the little grey brain cells moving yet? Problem solving skills are probably not at the top of your to-do list but they are a hidden gem and worth the time to help our kids develop. Plus, it's fun get out there and solve some problems together!
See you outside!

Hey there! This is Isaac and Stephanie Ashby from Tyee Outdoor Experience and we get families OUTSIDE. Lessons, games, resources, and activities that pull you outside every day because you enjoy it, not because it is a box to check off on a list of things you "should be doing". Throw out inconvenient, boring, or expensive. We know you've got this!