When the calendar switches to September, I immediately begin planning our fall family outings: apple-picking, visiting the pumpkin patch, hiking local nature trails, driving to see the changing leaves, and more!
One of my intentions here at Rolling Prairie Readers is making learning fun for all families. The easiest way to do that is to include more family field trips in your calendar. While it can be tricky to fit one more thing on your to-do list, my suggestion is one family adventure each quarter. If that goes well, you can always add more trips as your schedule allows.
Now that we have moved to the Midwest, we are able to experience more "seasonal" activities. When I mentioned I'd like to go apple-picking, a quick Internet search brought up several orchards within an hour of our house.
(If you don't have an apple orchard near your town, keep reading to the end! I have lots of fun family ideas, including re-creating an apple-picking experience at home.)
---

Looking for even more apple-themed learning ideas for your toddler or preschooler?
---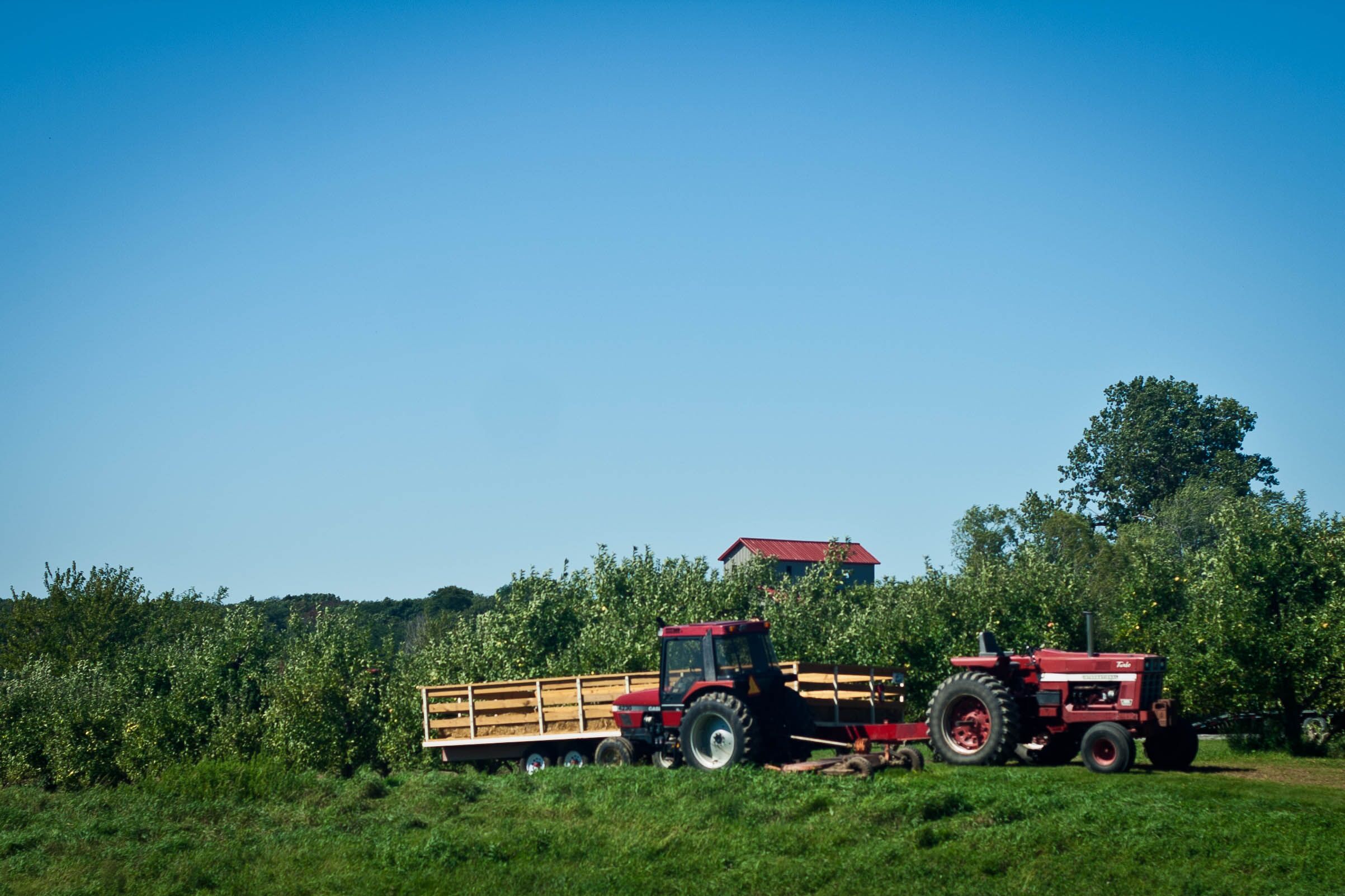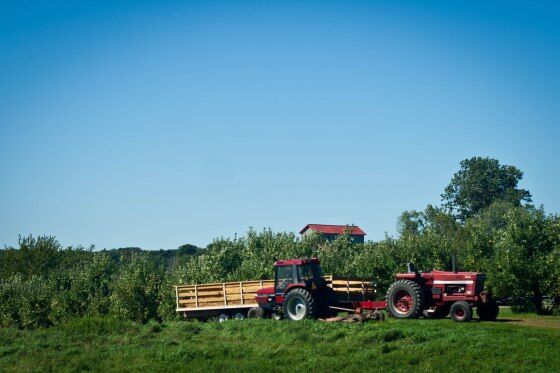 Last year, we visited Center Grove Orchard, close to Ankeny, Iowa.
The orchard offers a large variety of fun, fall, farm activities. On this trip, we decided to focus on picking apples. We took a tractor-pulled hayride out to the orchard, where we purchased our bag and got a list of the varieties available for picking.
We enjoyed seeing all the different types of apple trees in various stages of growth. Some of the trees were quite mature, while others were really young. We picked 15 apples from five trees: McIntosh, Gala, Blondee, Crimson Crisp, and Jonathan.
Before we left Center Grove Orchard, we made a stop at the restaurant to get a small treat (pie for me, turnover for my husband, and apple cider donuts for the girls) and purchase some apple butter for the fall!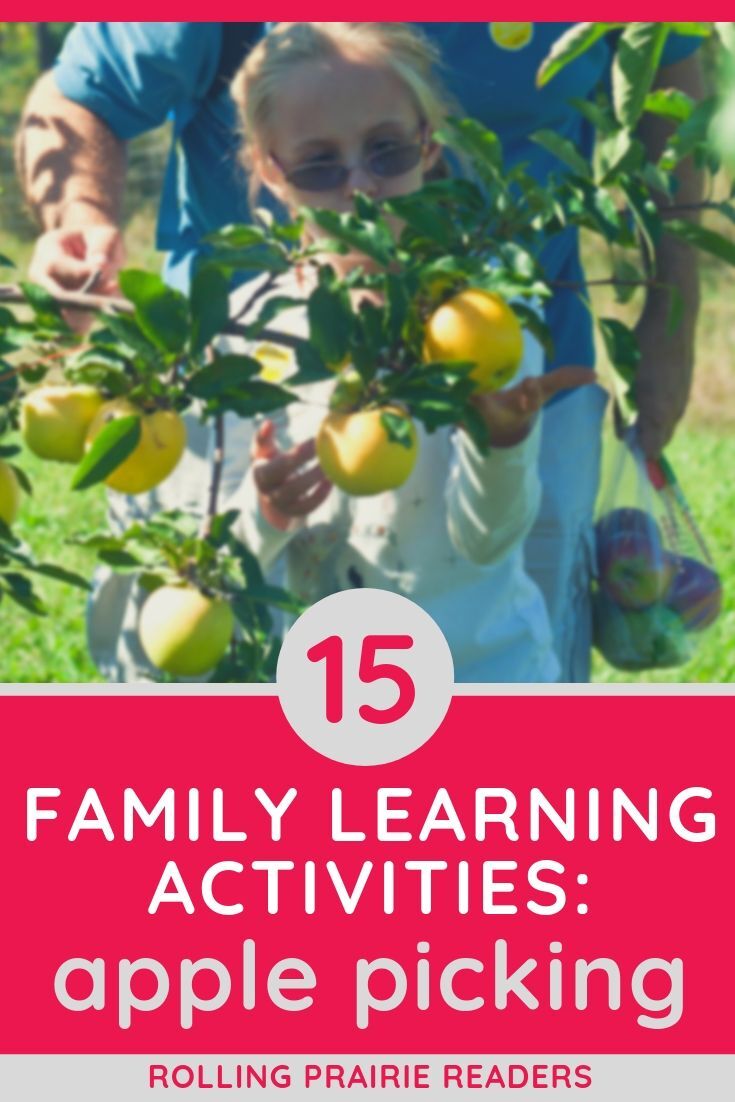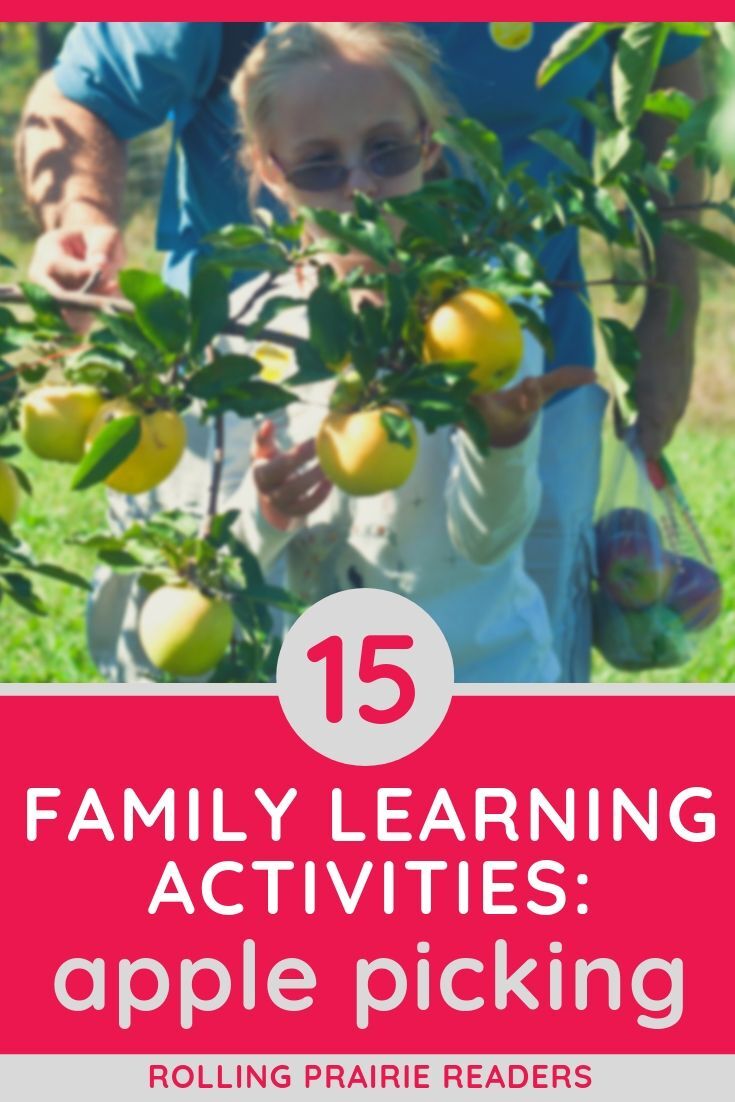 If you are you are planning on taking your family apple-picking this fall, here are some tips and learning activity ideas.
Before Apple-Picking:
Check out apple-themed books from your library. (Here's our book list, Best Apple Books for Kids.)
Visit pickyourown.org for a list of apple orchards nearby.
Look at a map with your child and choose a route to get there.
Discuss the measurement terms "bushel" and "peck."
During Apple-Picking:
Discuss different parts of an apple and its tree.
Compare and contrast types of apples available.
Count apples as you pick them.
Talk about what an apple tree needs to produce fruit.
Meet orchard employees and learn more about the work they do.
Make a list of products that come from apples.
Watch an apple cider demonstration (or watch this video when you get home).
After Apple-Picking:
Set up a taste test of the different apple varieties.
Make a chart of attributes about each of the apples tried.
Cook a tasty treat together.
Plant apple seeds and watch them grow.
---
If you don't live near an apple orchard, you can still do many of these activities! Go to the grocery store, choose several different varieties of apples, and set up a "tasting" on a picnic blanket in your yard or at the park.