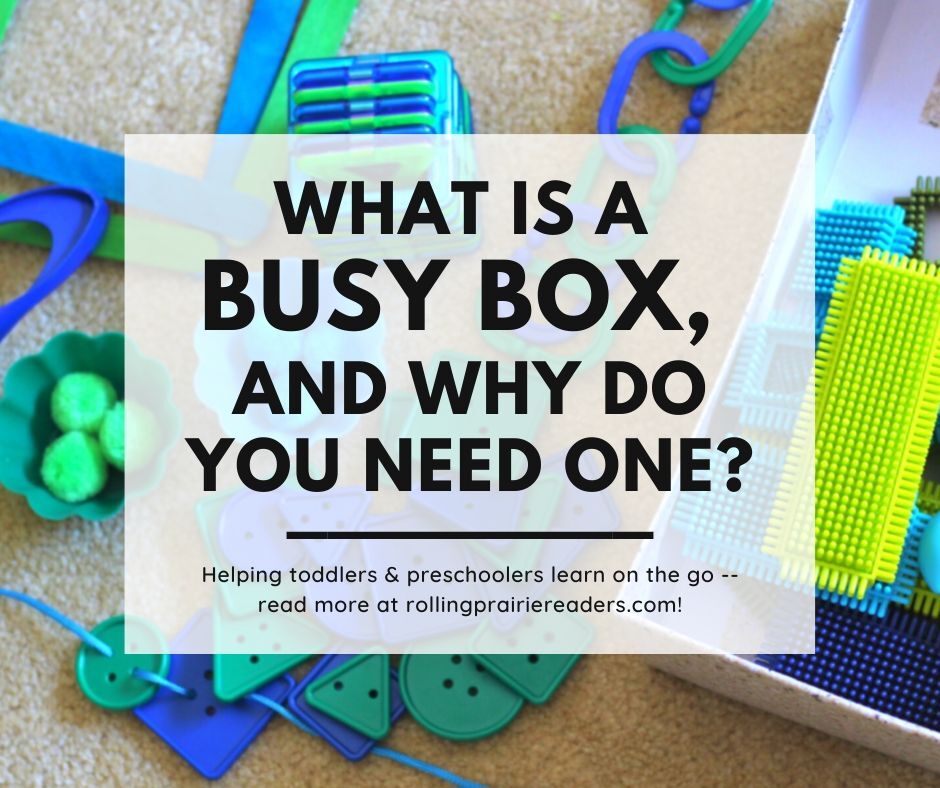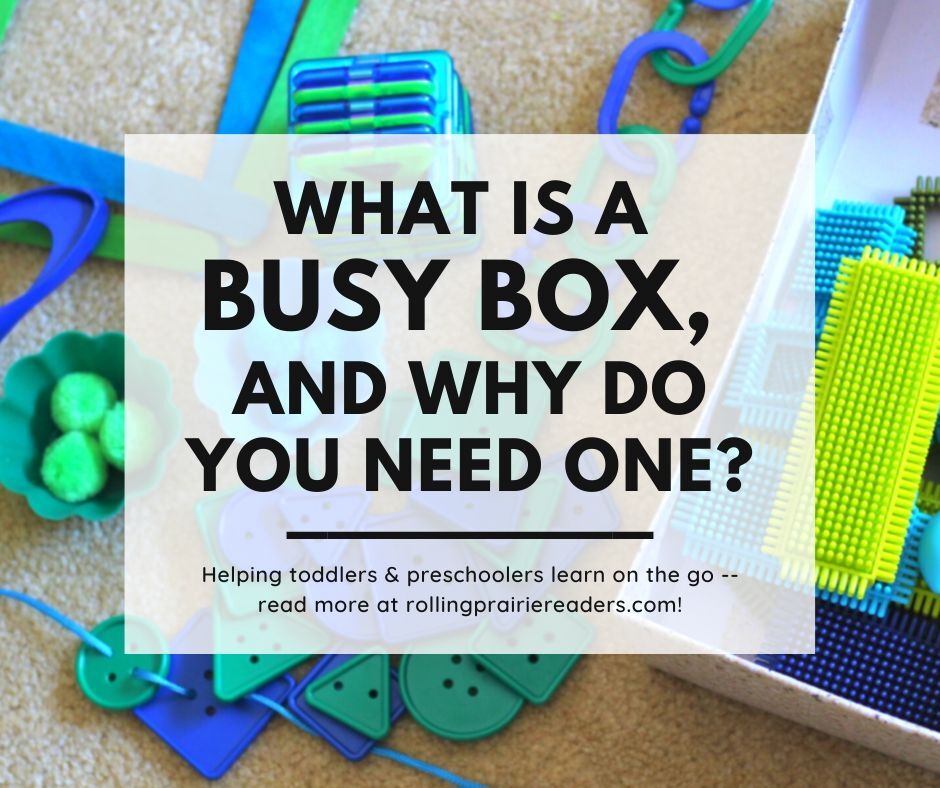 As we slowly creep toward another long winter, I have been getting our indoor play space ready for endless cold, windy, wet days.
We have cozied up the basement, rearranged some furniture, and tidied up the toys.
It always amazes me when my kids find a toy they haven't played with in SO long and immediately get interested in it again. (This year, it's the old IKEA train set.)
Recently, one of my friends and I talked about brain research and child development. Did you know our kids actually crave novelty and fun? It's one of the reasons why toy rotation is so effective.
Read on to learn what a busy box is, and why your kids need one for this holiday season!
BUSY BOXES FOR KIDS
---
What is a busy box?
A busy box is toy rotation on a tiny scale. Basically, you grab a shoebox or small container and fill it with a handful of open-ended toys. Your child can then mix and match the toys for a variety of play options.
Unlike busy bags, where there is just *one* activity for a child to complete, a busy box allows a child to be more creative in their play. It also increases focus and stamina for playing with a limited number of materials, while building independence (and a little bit of freedom for you).
A busy box can be used at any time of year, but I find my kids particularly enjoy when I "theme" them for a holiday.
Click to see our previous busy boxes:
Why do you need a busy box?
The best part about busy boxes is that they are perfect for traveling, whether you stay at a relative's house or in a hotel. They can also be used for all those extra holiday events and activities (or parties filled with neighbors and "boring" adult conversation). You could even make a busy box for each of your kids to use in the car or on an airplane, since they don't take up much space.
And of course, they are perfect for rainy days, unexpected snow days, and sick days — or any time you need to get something done around the house!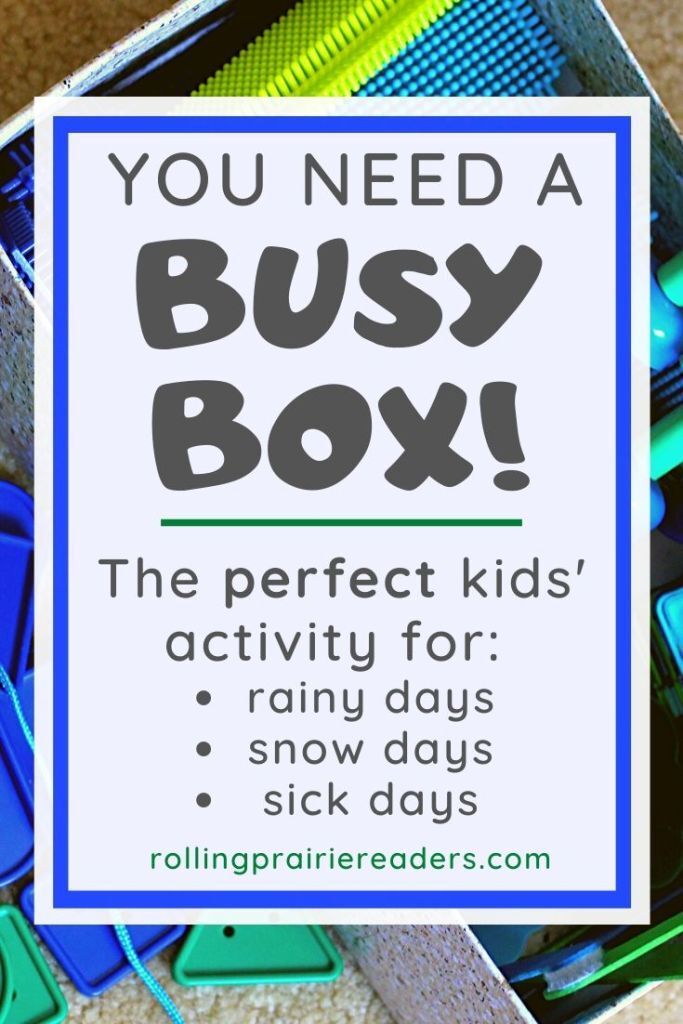 What items can you put in a busy box?
You can pick and choose any toys you have around the house! Some of our favorite items to use are:
UNO cards
pom poms and tweezers
cookie cutters
straw pieces and shoelace
empty Parmesan cheese container
magnets
bristle blocks
LEGO bricks/Duplos
and more!
For even more hands-on activity fun, you can click here for 100 additional learning through play ideas.
If you want to see our busy box in action, check out
this video
on our Facebook page.
Where will you take a busy box?