Just last week in our Facebook group, I took a poll about parenting goals. Which of these mean the most to you?
Additional family time
Extra adventures (travel & day trips)
Fewer distractions during family time
Greater understanding of child development
More emphasis on learning at home
The number one response was "fewer distractions during family time," which got me thinking…
What does distraction-free parenting look like?
---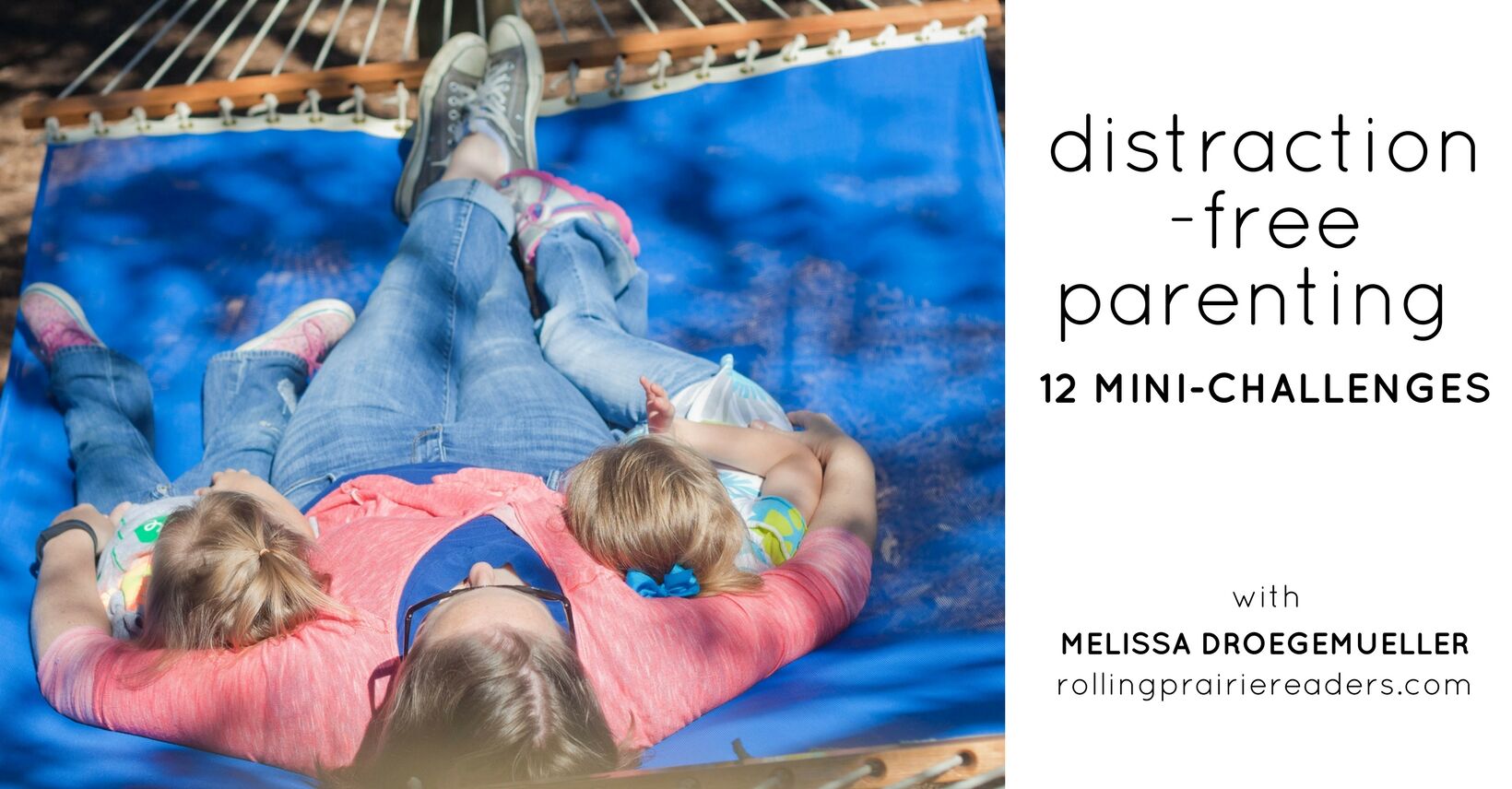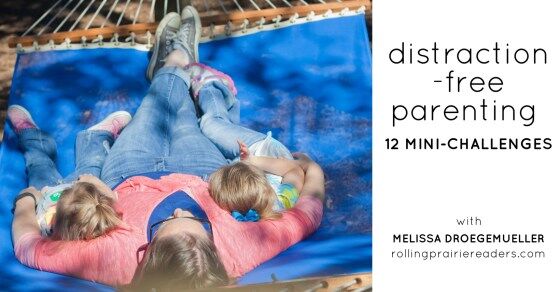 ---
(Reminder: Rolling Prairie Readers uses affiliate links at no additional cost to you. You can see our full disclosure policy here.)
If you're anything like me, you might struggle with the temptation to reach for your phone during family time. It's so common, in fact, that a whole book has been written about it!
One of our regular family activities is going to our indoor community pool. We try to go one or two evenings a week, after my husband gets out of work. At first, I had a hard time relaxing in the water; my mind kept racing with a multitude of things to add to my to-do list.
Over the last few months, swimming has become one of my favorite ways to unwind because it's a distraction-free zone. From the moment we arrive at the aquatic center, my phone goes into my bag and I am 100% focused on my family.
So, I am going to take the parenting lessons I have learned at the pool and spend time cultivating our family relationships phone-free.
---
Rolling Prairie Readers exists
to create a community of lifelong learners
where parents inspire
and empower their children
to follow their passions
and use their unique gifts
to make the world a better place.
---
Inspiring and empowering our kids starts with building authentic relationships with our kids. Trust me when I say, I'm not writing this as a perfect parent who has it all figured out. Distraction-free parenting is one of my very real struggles as a mom, and I would guess it resonates with some of you as well.
Being a work-at-home, homeschooling mama of two means that some multitasking is necessary. Sometimes, I'll read a chapter of a book on my Kindle app while my girls play outside or pin images to Pinterest while we're watching football on Sunday afternoons. I listen to podcasts and audiobooks while driving, and I brainstorm blog post ideas while I'm in the shower.
One of my friends recently told me that her parenting goal is to let go of the things that won't matter in a year. This next year, I am going to focus on living a less distracted life! That means:
no Facebook when I should be writing
less Instagram during homeschool lessons
turning my phone off during family time
---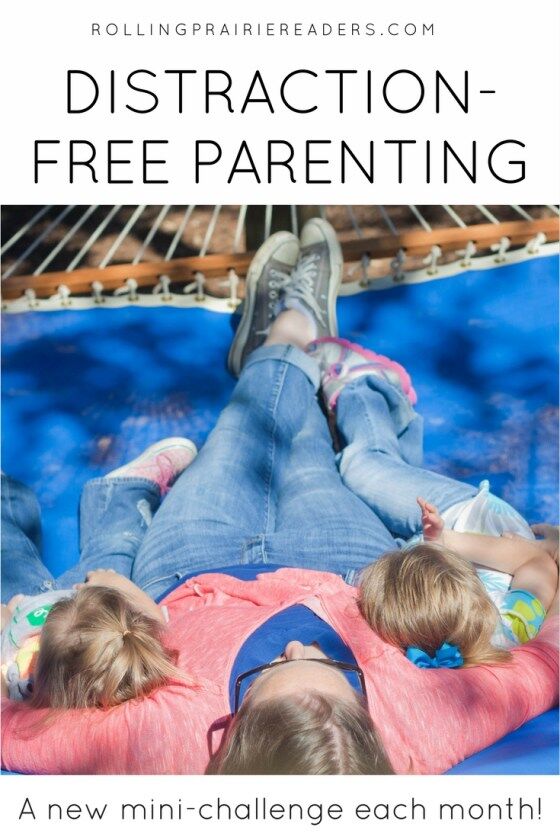 I'm inviting each of you to join me in being less distracted while we are with our families. This is a yearlong parenting challenge built on baby steps, with one small activity or idea coming your way on the first of each month. If you would like to be part of our distraction-free parenting series, just click here: