Welcome to our Read-Aloud series!
10 Ways to Keep Hands and Minds Busy During Read-Aloud (you're here!)
---
Our oldest daughter is a snuggle bug. Her two love languages are physical touch and quality time, so needless to say, she's always loved curling up on the couch for a good read-aloud session.
On the other hand, our younger daughter is a tactile/kinesthetic learner. Her body is constantly in motion, and she resists sitting still for a story. She slides down off the couch and plays with anything she can find within reach.
I used to let it bother me. I used to correct her: force her to sit next to me and look at the pictures as I read aloud.
But that's not who she is–she's an auditory learner, and she hears every word I say–whether I think she's paying attention or not. I often find her later, sitting on the couch alone, rereading the book and looking at the pictures at the pace that suits her.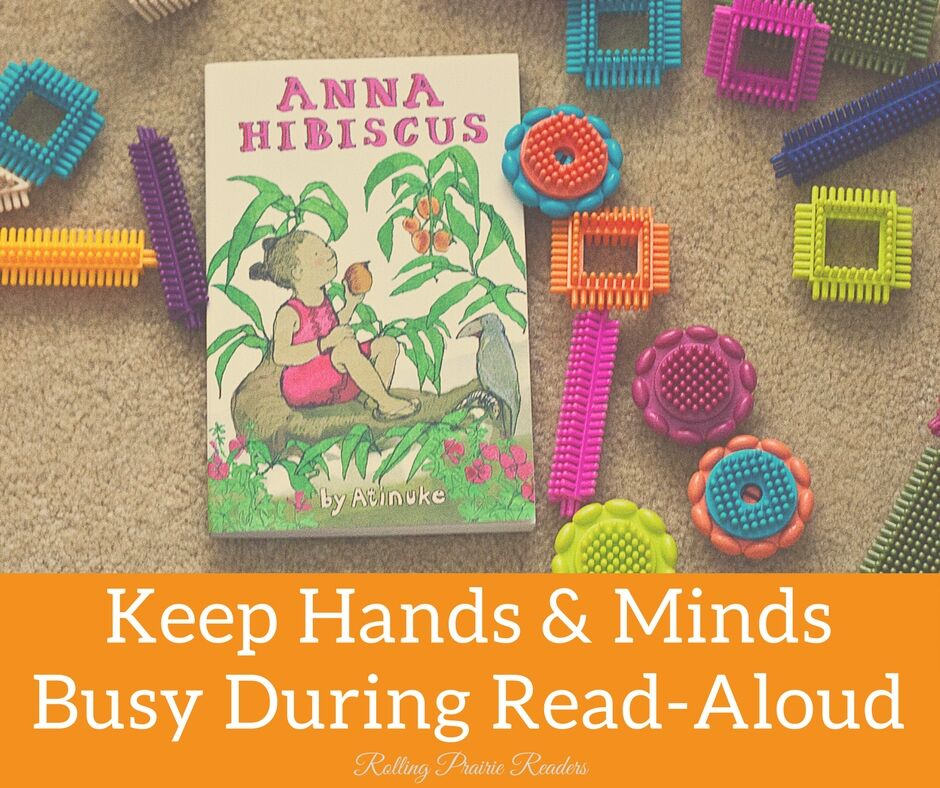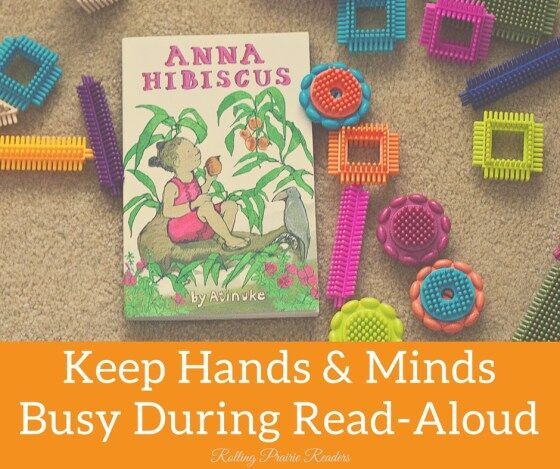 I've learned to be okay with our differences. Now we dance for 10-15 minutes every morning before read-aloud time, and I don't mind at all if she chooses to play quietly during the story.
(Reminder: Rolling Prairie Readers uses affiliate links at no additional cost to you. You can see our full disclosure policy here.)
Most of the time she brings out her favorite bristle blocks, school bus, and wooden people. When I'm done reading, I hear her acting out the story I just read with her little characters.
As parents, it's important for us to determine if our children are deliberately disobeying us or if they simply cannot do what we are asking of them.
We also should ask, "Does this really matter to me?" After thinking about it, I realized that I would rather have a quiet, happy child listening to the story than have her grow up despising our read-aloud times because I made her sit on the couch with me.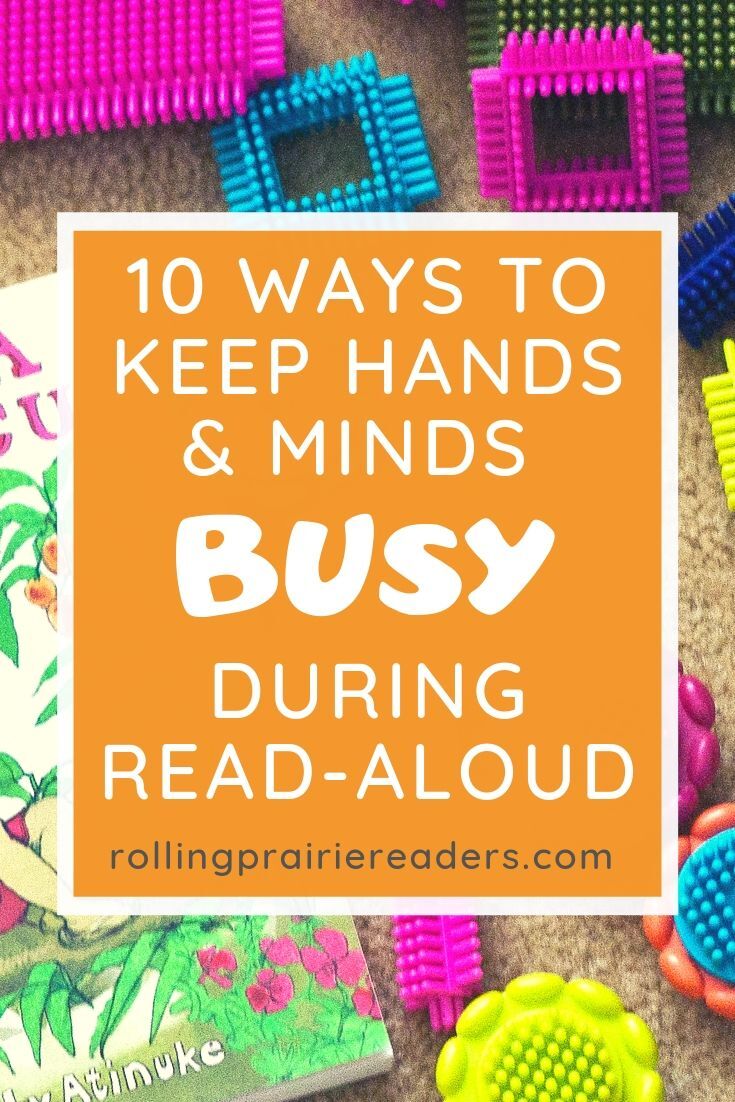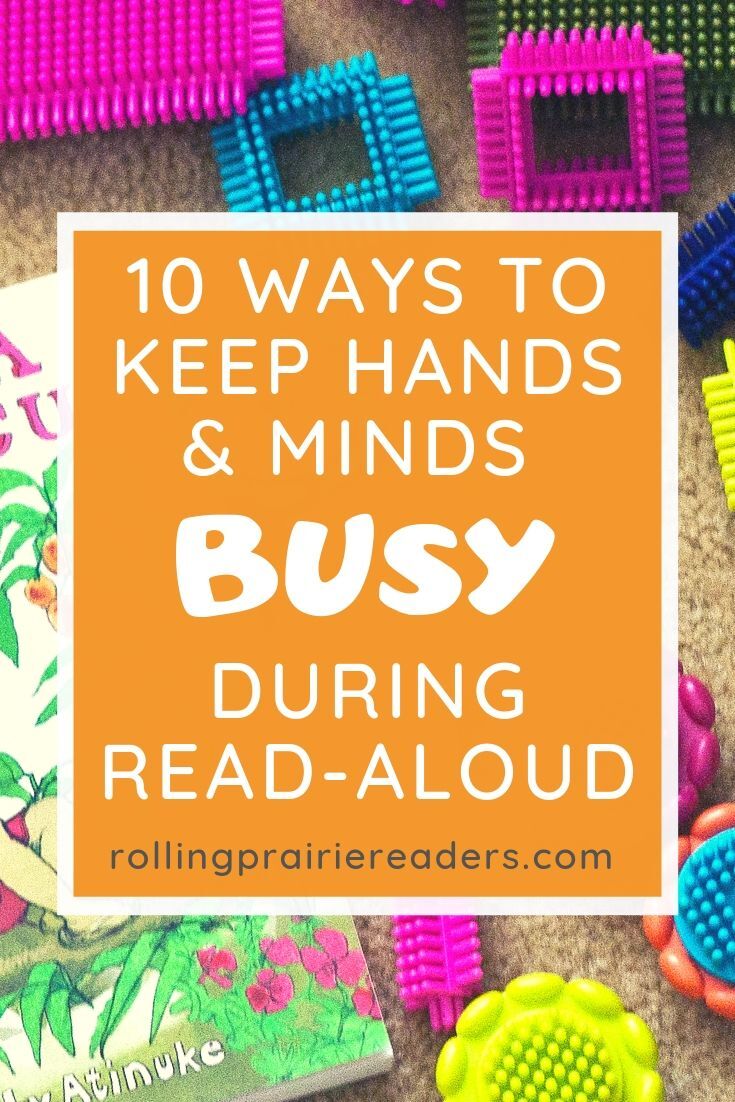 If you decide to provide your child with quiet activities during read-aloud times, keep in mind that there is no "magic" product or activity. I'll share some of our favorite ideas, but honestly — the BEST activity is the one that works for you and your child.
10 Quiet Activities to Keep Hands and Minds Busy During Read-Aloud:
Bristle blocks (we have these)
Puzzle
Wooden people (we have these, in addition to the set with the school bus found here)
Foam blocks (look at the dollar store)
Pipe cleaners
Water beads (we have these)
Modeling clay
Geoboard (we have these)
Paper and crayons
Quiet sensory items, like pom poms, cut straw pieces, etc. Children love to sort, count, fill, and dump little items —celebrate their contentment and read a chapter or two!
If you have any additional suggestions for quiet activities, I would love for you to leave them in the comments!
---

Grab our FREE Guide for Parents of Babies, Toddlers, and Preschoolers!
Raising children who love reading doesn't just happen. So let's be more intentional together, okay?