Picture a toddler, sitting in a high chair during a family meal. He drops his sippy cup onto the floor and looks at his mom. She brightly exclaims, "Uh-oh!" and bends down to pick up the cup. Moments later, he deliberately lets go of the cup again. "Uh-oh," he says with a smile.
"Uh-oh" is one of my favorite stages in child development. Our children become young scientists, learning more about the ways of the world through repetition.
On the other hand, they also become obsessed with their favorite color, their favorite show, their favorite book–wanting the SAME stories, the SAME snack, the SAME toy…each and every day.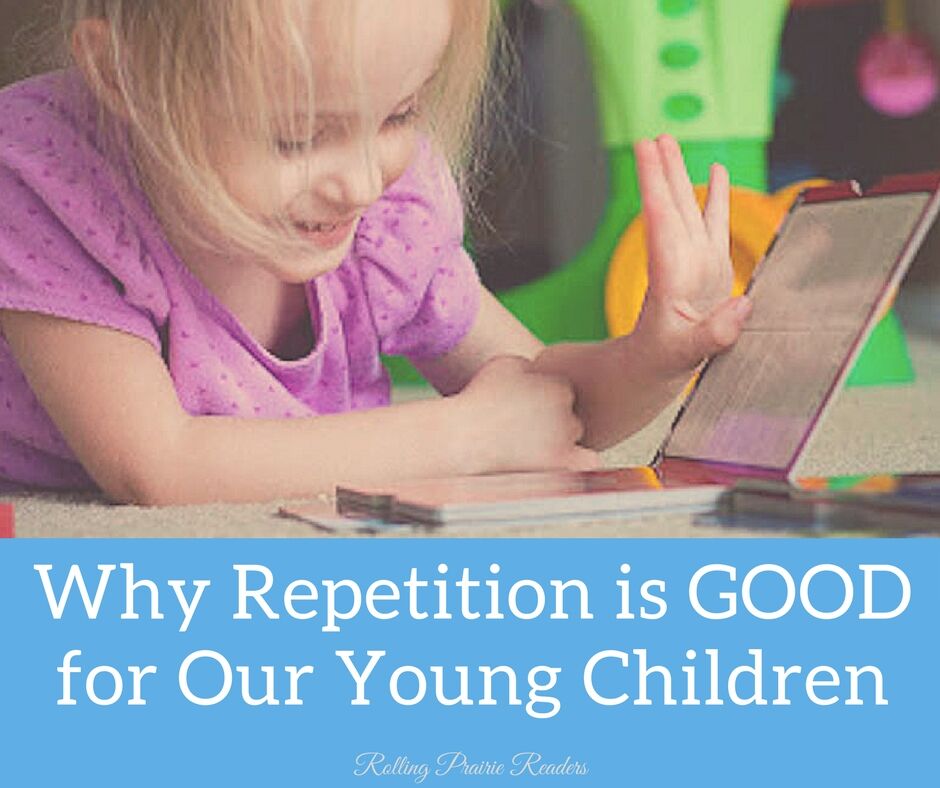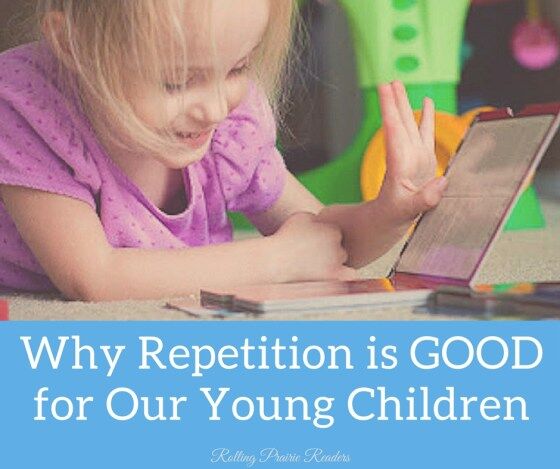 It's one of the frustrations that come up when I ask parents about their read-aloud routines with their children: "I get tired of reading the same books over and over again."
We certainly went through the same phase where we read the same Caillou book to our toddler for weeks in a row.
---
While it's aggravating for us as parents, there IS a scientific reason why our children are so drawn to doing the same things again and again.
---
Repetition is an important strategy for the brain development of our young children (babies, toddlers, and preschoolers) and has many benefits:
teaches cause and effect
builds anticipation
establishes connections in the brain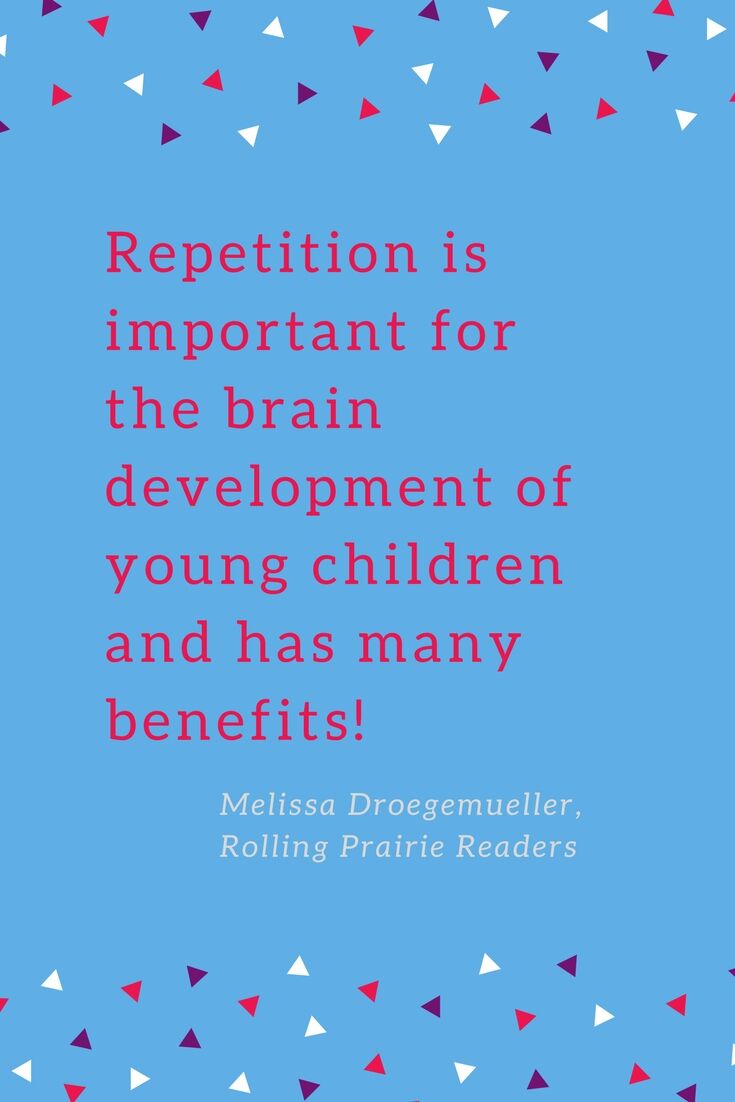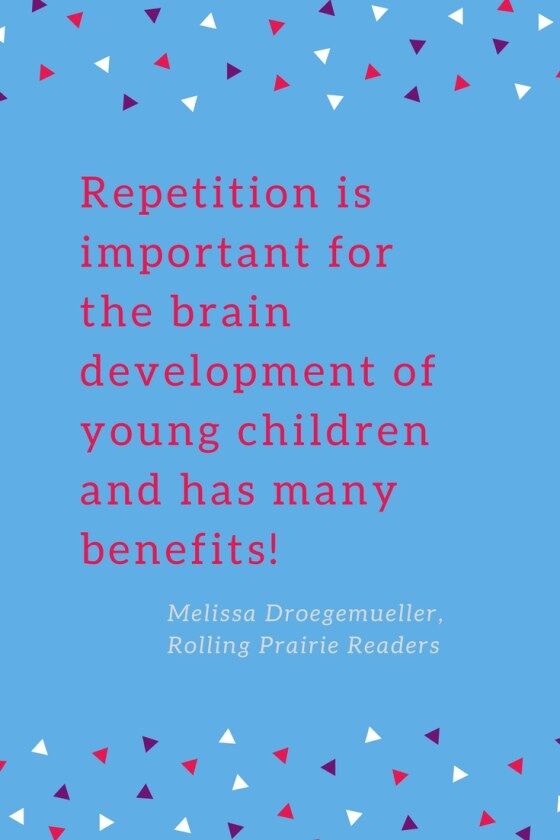 ---
Children's Books Featuring Repetition:
(Reminder: Rolling Prairie Readers uses affiliate links at no additional cost to you. You can see our full disclosure policy here.)
Every time our children read (or hear) a familiar book, they learn new vocabulary, observe more details in the illustrations, and develop a stronger memory. Teachers and authors know how important consistency can be for young children, which is why so many "classic" and beloved children's books feature repeating lines, such as:
While reading the same book again and again can become tiresome for us, you can be confident you are helping your child become a more confident, successful reader–and surely, that is what we ALL want for our kids!
Here's a tip if your child is "stuck" on one book:
Read the book he or she is requesting, as usual, along with two other books. Choose one favorite from the past (that YOU love) and a new book that you wouldn't mind becoming the replacement favorite.
(And then record yourself reading the book you're tired of, either on audio or video, so your child can replay it on demand. Read more here.)
---
---
Did you find this post helpful? Save it for later!