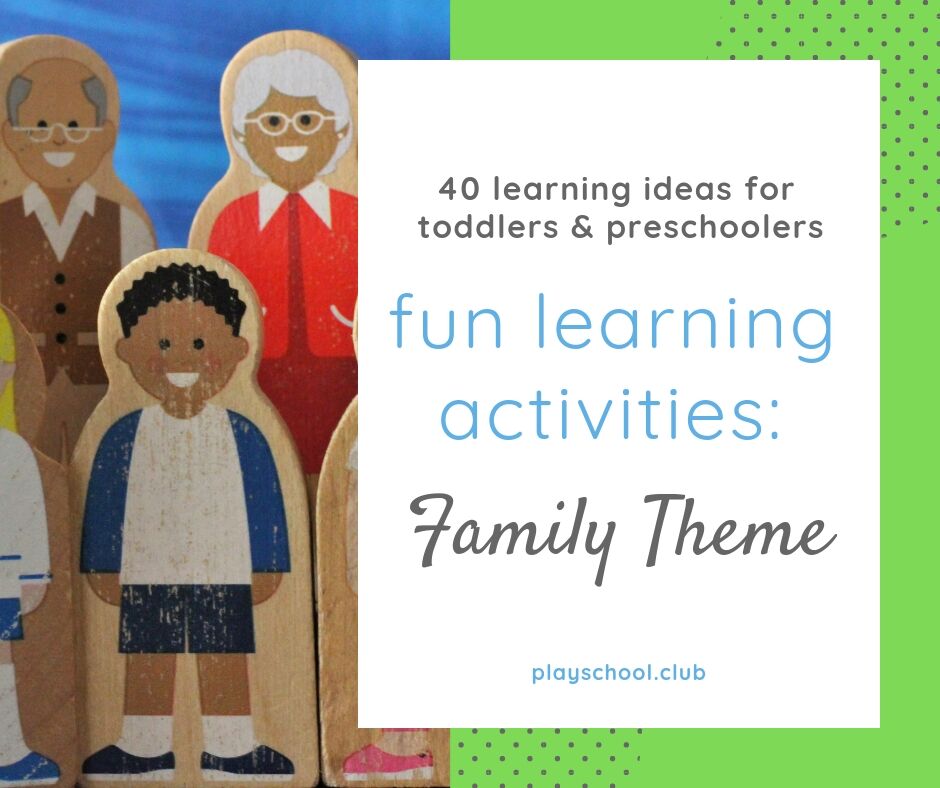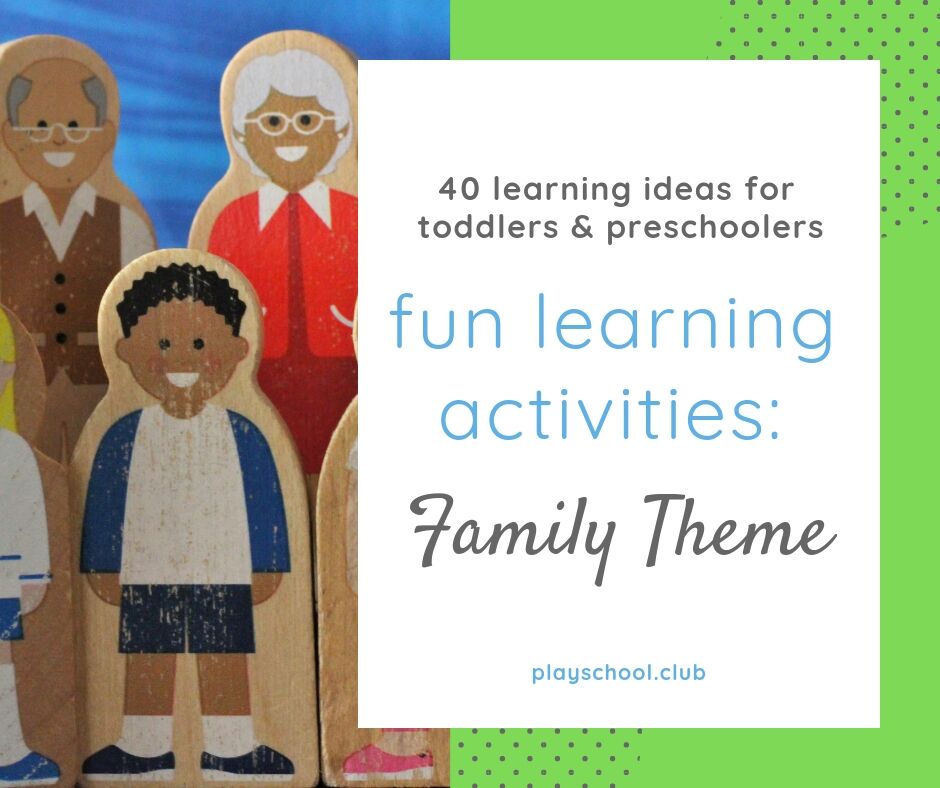 The family is one of nature's masterpieces.

— George Santayana
Are you looking for family theme preschool activities for your little ones? As a teacher and homeschooling mom, I love letting the seasons guide our learning journey. I also love using familiar concepts, like family, to learn new skills and reinforce old ones.
This guide includes a list of songs and books that can be used to inspire family crafts and fine motor activities:
(Reminder: Rolling Prairie Readers uses affiliate links at no additional cost to you. You can see our full disclosure policy here.)
Sing Rachel Coleman's Mom Has a Mom song and practice the American Sign Language signs for family members.

The guide also includes life skills, social studies, science, literacy, and so much more! The Family-themed Guide includes lesson plans for these concepts:
Colors: yellow + blue make green
Shape: hearts
Letter: Ff
Concept: loving others
Life skills: address + phone numbers
---
If you are new to doing preschool at home with your child, you might be looking for lesson plans for the month. We all know that young children learn best through hands-on learning activities!
Teach your young children with these 40 fun family theme preschool activities for kids ages 2-6, including sensory play, literacy, crafts, and more.
Here at Rolling Prairie Readers, we are passionate about helping young children learn through play! We know that Pinterest can be overwhelming for busy moms, which is why we've created our themed Family Activity Guides. With just one click of the button, you can have our guide emailed to you, with recommended books for your next library trip and a master list of materials (most items are already in your house!).
WOULDN'T IT BE NICE TO:
Experience learning through play together
Skip the Pinterest scroll
Know that each lesson is designed by an experienced, trained early education expert
Mix, match, and customize your early learning experience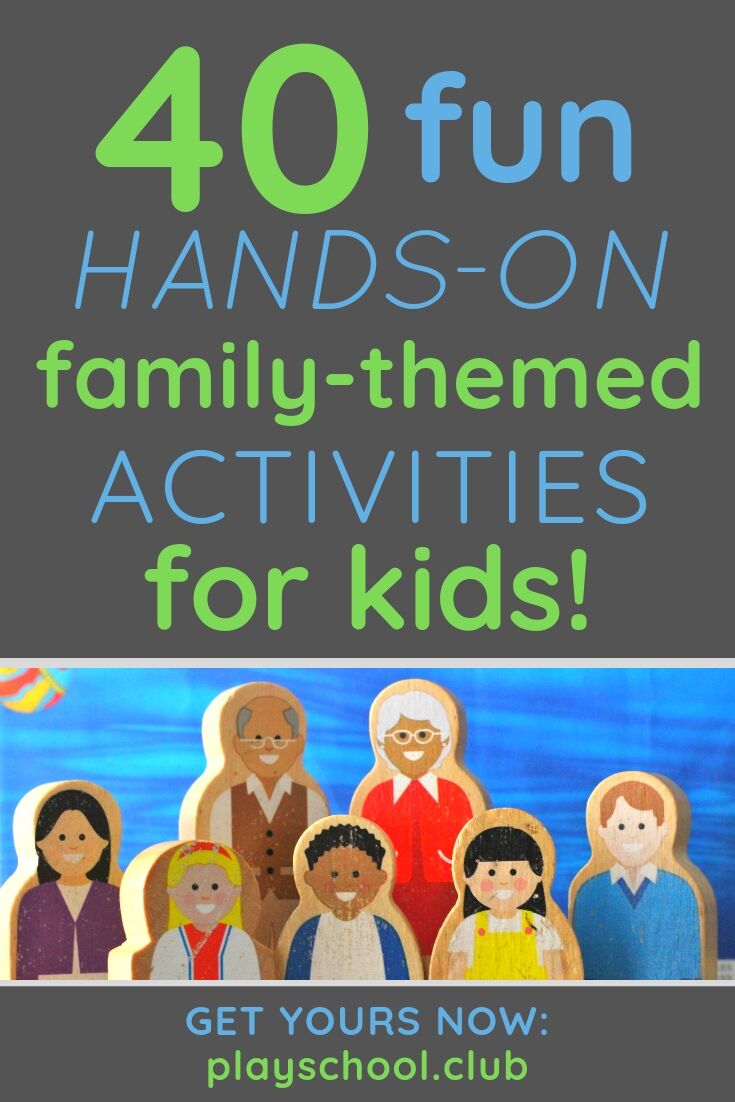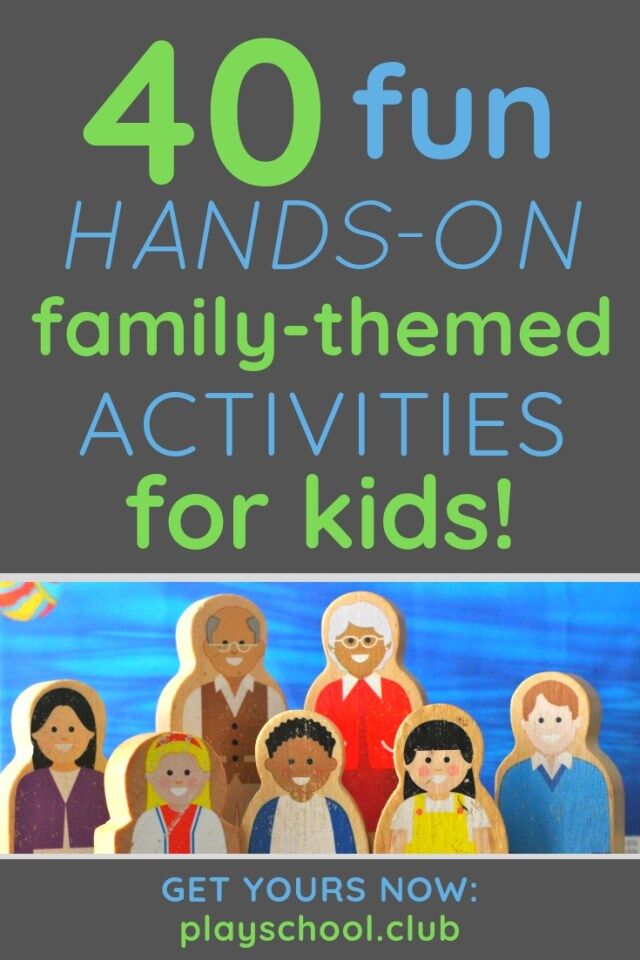 ---
As a former classroom teacher, I have been putting together unit studies for years! I love finding hands-on activities that families can do with minimal preparation and NO worksheets. Children learn best through discovery and play, and these family theme preschool activities will help you all have fun learning together!
Whether your child does homeschool preschool or attends preschool out of the home, this must-have guide will equip you to be intentional and fully present (and make learning fun!).
Choose from one of these three options:
Join The Play School Club for instant, lifetime access to all 24 of our themed, seasonal family activity guides! (One-time payment of $30)
Purchase the Winter Learning Bundle for 6 of our activity guides, plus three months of our private FB group. (One-time payment of $18.75)
Buy the Family-Themed Activity Guide a la carte. (One-time payment of $2.99)