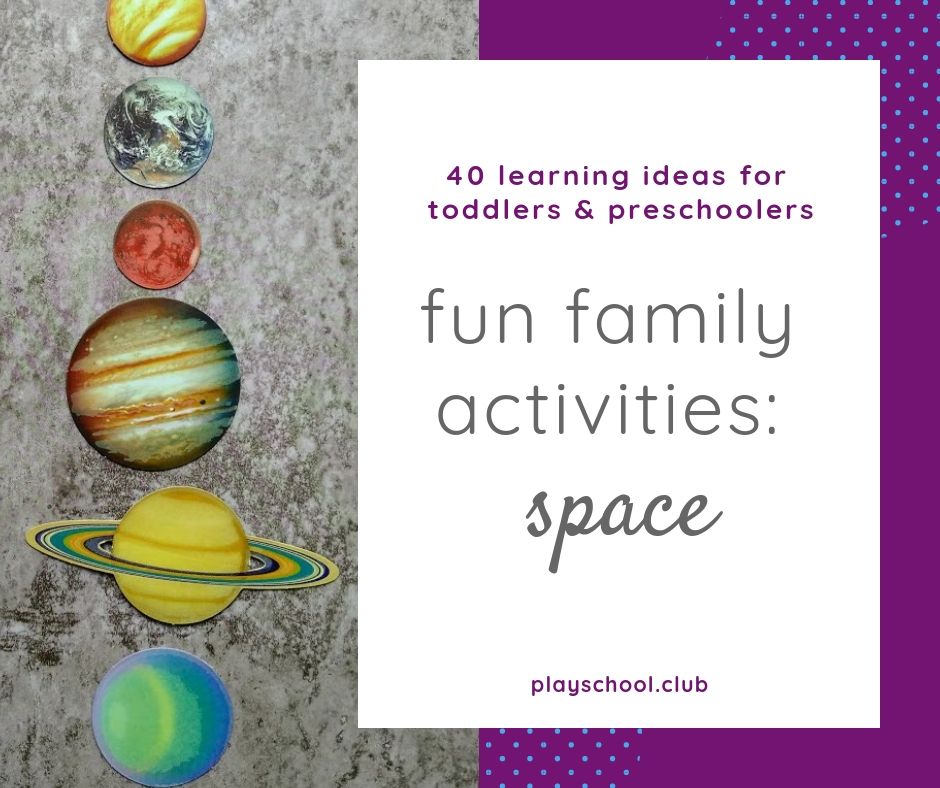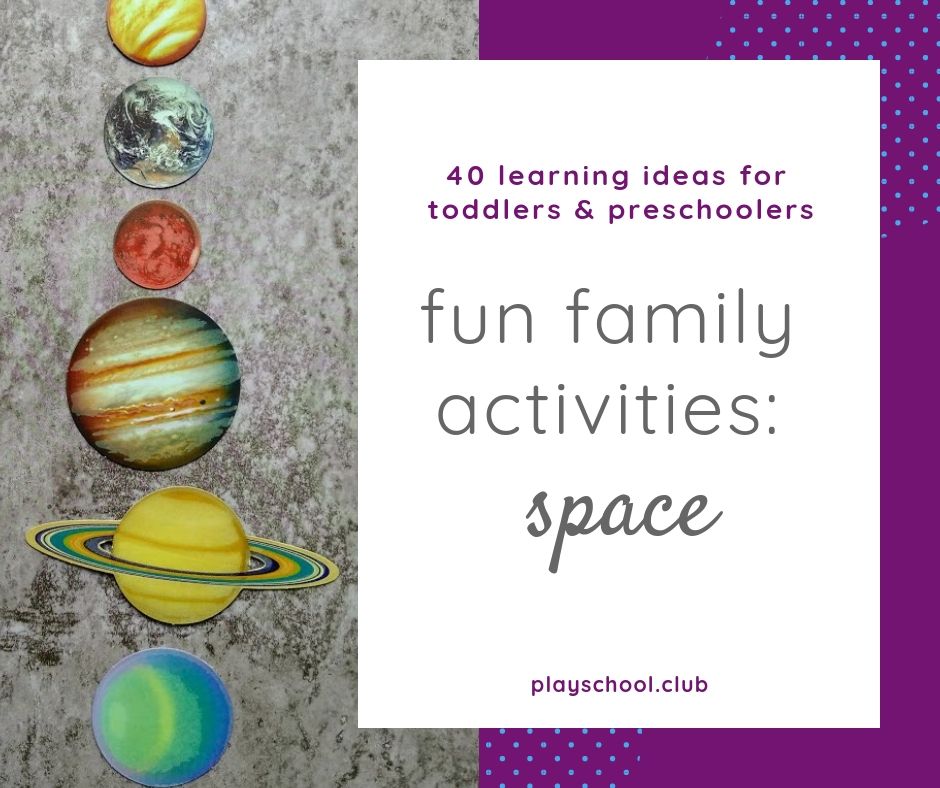 We all know that young children learn best through hands-on learning activities! Teach your toddlers and preschoolers about the solar system with these 40 awesome space activities for kids, including sensory, art, fine motor, and more.
---
Check out our related book lists:
---
Here at Rolling Prairie Readers, we are passionate about helping young children learn through play! We know that Pinterest can be overwhelming for busy moms, which is why we've created our themed Family Activity Guides. With just one click of the button, you can have our guide emailed to you, with recommended books for your next library trip and a master list of materials (most items are already in your house!).
WOULDN'T IT BE NICE TO:
Experience learning through play together
Skip the Pinterest scroll
Know that each lesson is designed by an experienced, trained early education expert
Mix, match, and customize your early learning experience
The summer months are a great time for learning together as a family! Grab our space-themed Family Activity Guide today for a full month of fun as you discover more about the sun, planets, and the moon.
Check out the lesson objectives:
Space Family Activity Guide
Colors: green, blue, white
Letter: Ss
Focus: day and night, planets
Vocabulary: space, solar system, sun, star, planet,
moon, Earth, astronaut, rocket, gravity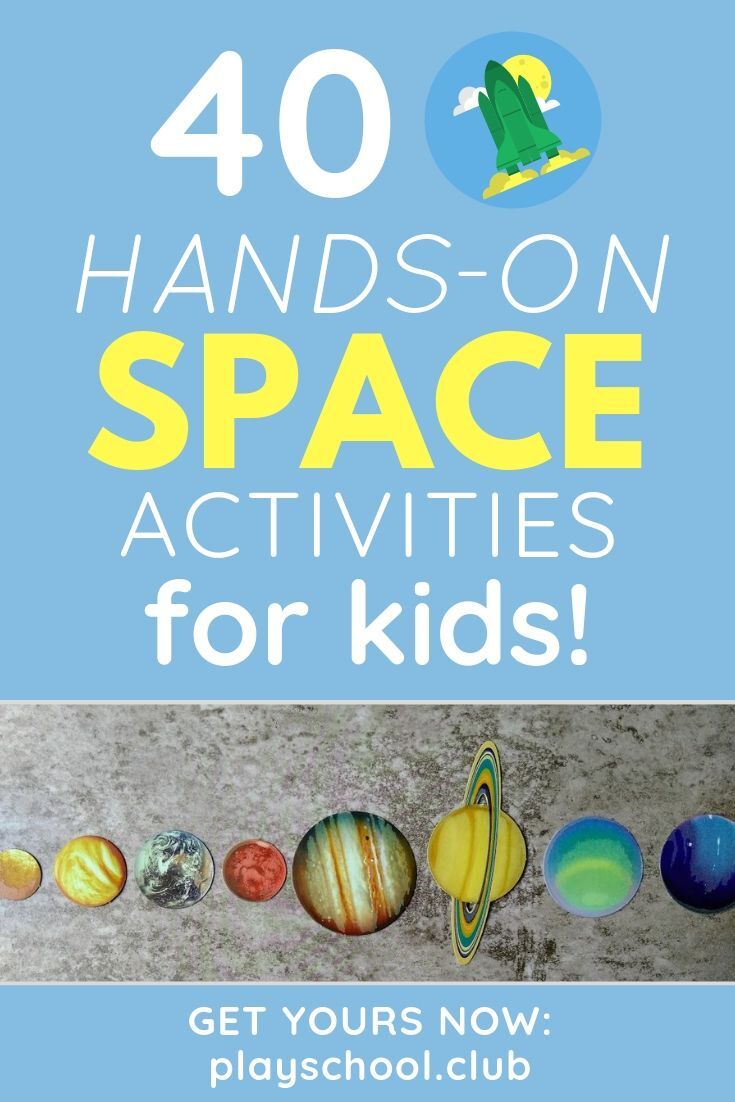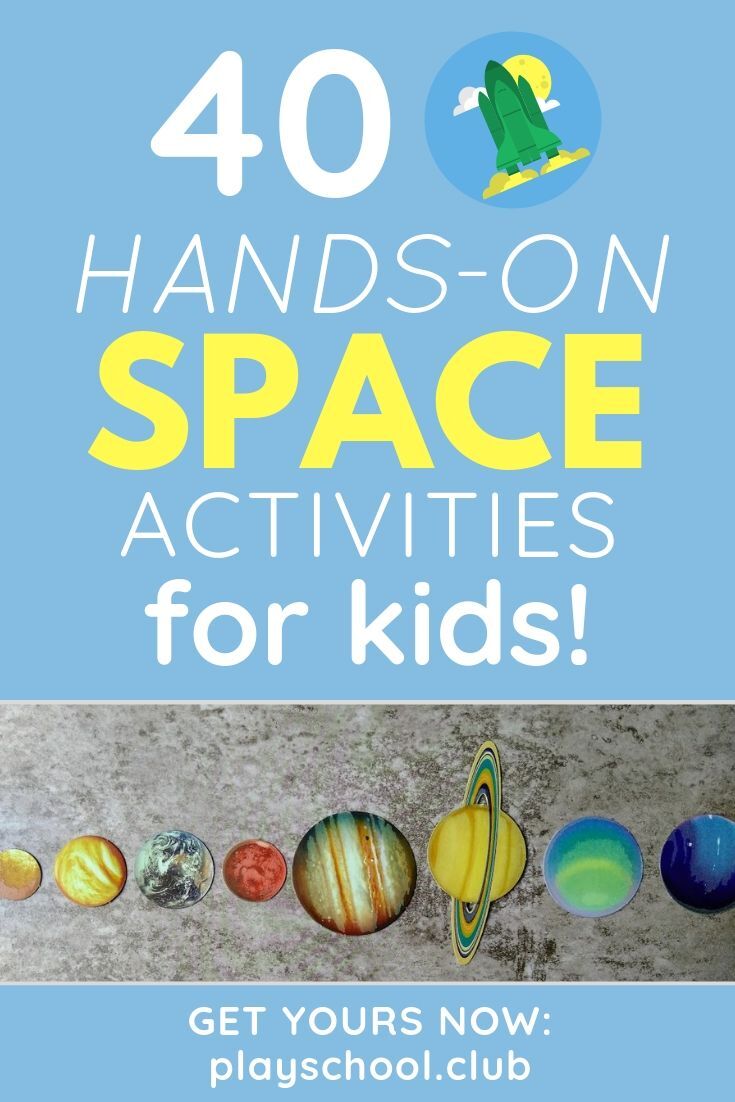 ---
As a former classroom teacher, I have been putting together unit studies for years! I love finding hands-on activities that families can do with minimal preparation and NO worksheets. Children learn best through discovery and play, and these space activities will help you all have fun learning together!
Best of all, our Space Family Activity Guide isn't just something you download and forget about!
The guide comes along with a month of our membership program, The Play School Club.
By joining The Play School Club community, you get access to:
our seasonal activity guides, filled with hands-on learning ideas for your toddlers, preschoolers, and primary grade students.
a trained teacher who loves helping parents prepare their kiddos for Kindergarten in a fun way!
other moms, who can understand, encourage, and support you through the hardest moments of parenting.
You also get a chance to nourish your own growth, through trainings, book club discussions and mini-classes about flexible family schedules, age-appropriate learning, and more.
Choose from one of these three options:
Join The Play School Club for instant, lifetime access to all 24 of our themed, seasonal family activity guides! (One-time payment of $60)
Purchase the Summer Learning Bundle for 6 of our activity guides, plus three months of our private FB group. (One-time payment of $18.75)
Buy the Space activity guide a la carte. (One-time payment of $2.99)
Young children learn best through play, and our activity guides have the BEST learning through play activities available! You'll love our space activities and all our other guides, too.