Before I became a mom, I was an elementary school teacher in both public and private schools. My years in the classroom taught me that understanding learning styles is the key to a positive learning experience for our children. As I learned more about the different types of learning styles, it made my own educational journey so much clearer.
Learning Style Types
If you research learning styles, you'll find a lot of information, some of it varying widely. My favorite learning styles quiz comes from VARK, which includes four unique styles of learning:
Visual
Aural/Auditory
Read-Write
Kinesthetic
Since I work with parents of young children, I usually include Tactile as a fifth mode of learning. When our children are very young, they tend to use more than one learning style to acquire new information–and the Read-Write style comes into play later once our students have learned to read independently.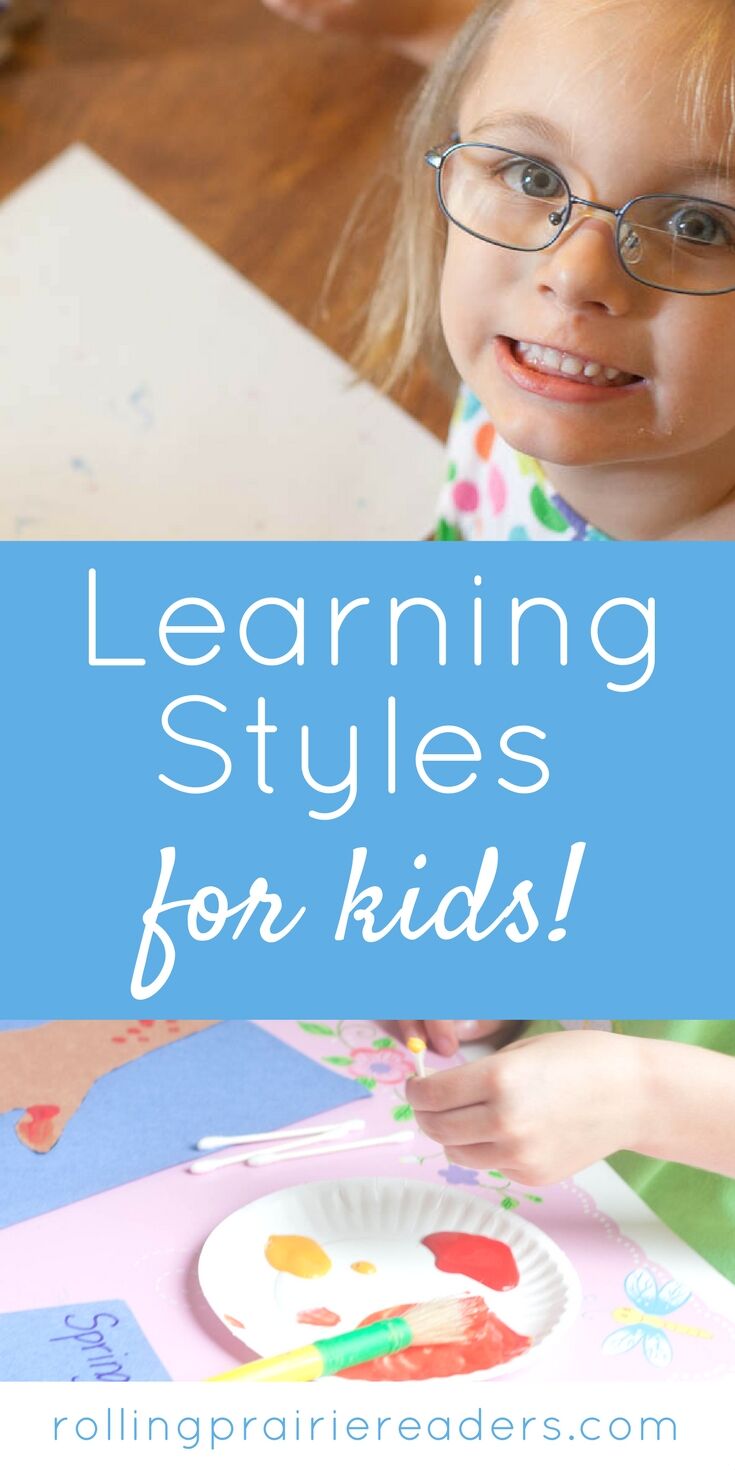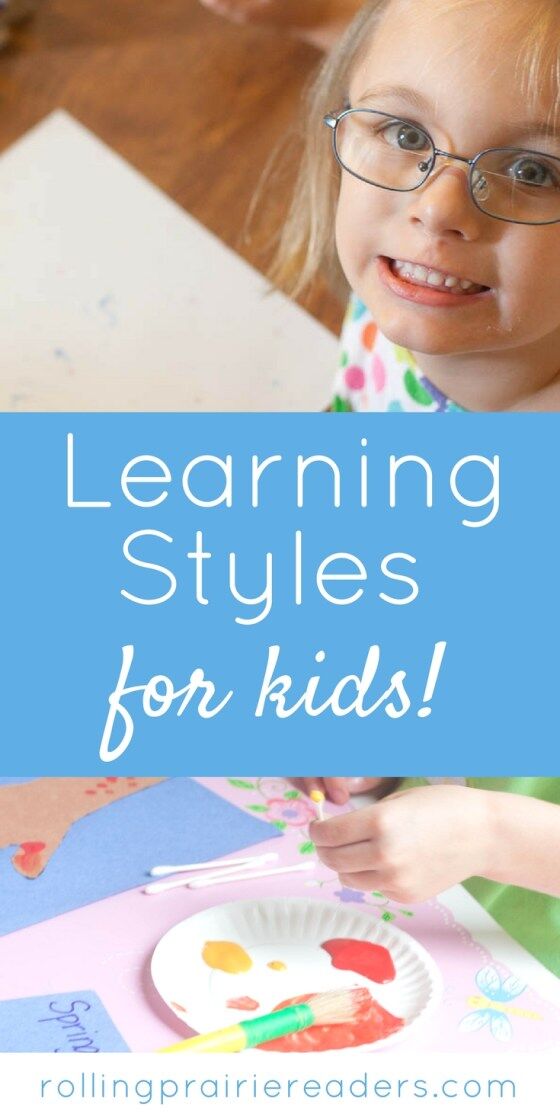 Teaching Different Learning Styles
When my two girls were toddlers, they loved using sign language to communicate. They were also obsessed with Signing Time, a DVD program which excels in using ALL the learning types. Each episode includes engaging video, catchy songs, written vocabulary cards on-screen AND captions (which helped both girls learn how to read). And of course, since sign language uses the entire body and small hand movements for expression, each episode features lots of opportunities for kinesthetic/tactile learning.
From a young age, it was clear to me that my older daughter is auditory AND visual. Most of our early homeschooling curriculum was oral dictation (Classical Conversations). Her success rate grew exponentially when I added a visual component (flashcards, timeline, etc.) to the songs she was learning. Now that she is in 4th grade, I've taught her several visual strategies for her math lessons. All of this varies greatly from her younger sister's auditory/tactile learning style. (You can see all of our learning at home resources here.)
Learning Styles Resources
Just a reminder: we use affiliate links on our blog. I may receive a small commission if you choose to purchase any of the items that I recommend. Rest assured, I only suggest items that our family loves and uses regularly.
Do you know your personal learning style?
Knowing how you learn best will set you up for ongoing success and help you relate better to those around you, including family members and co-workers!
In the same way, discovering your child's learning style will empower both of you to communicate with teachers, navigate homework struggles, and enjoy learning together.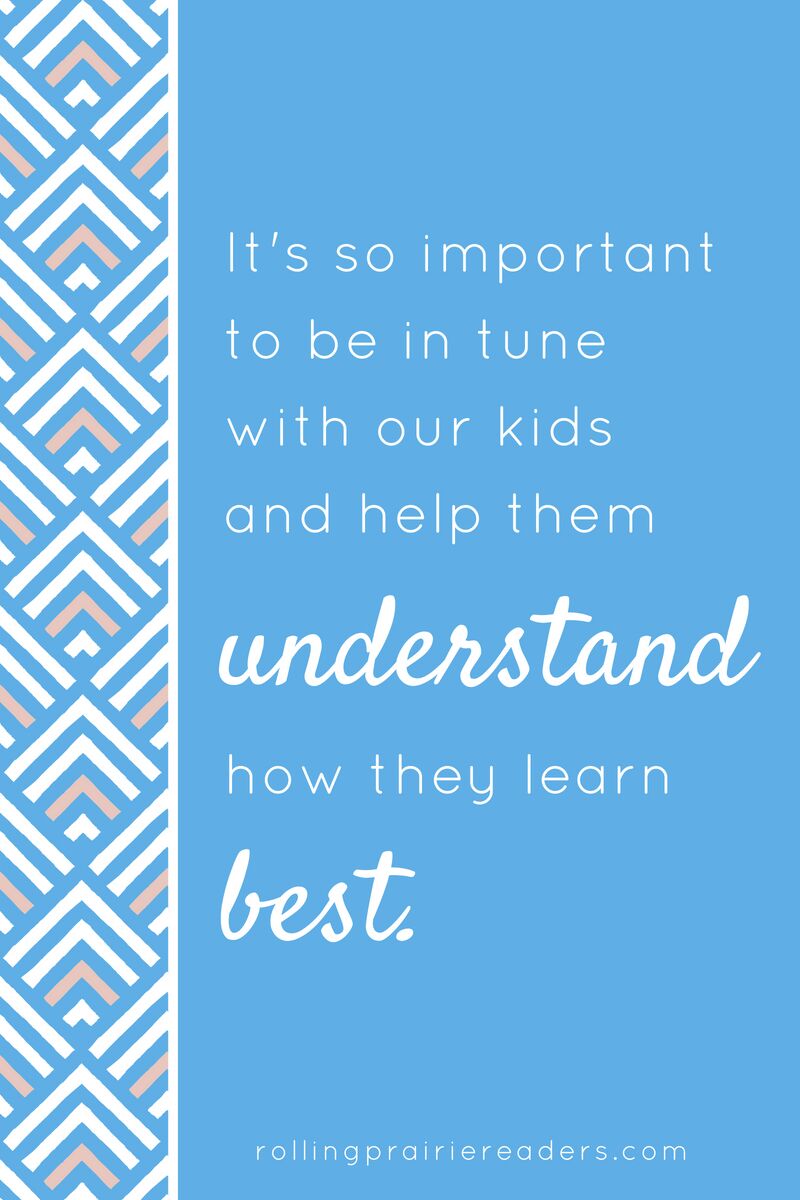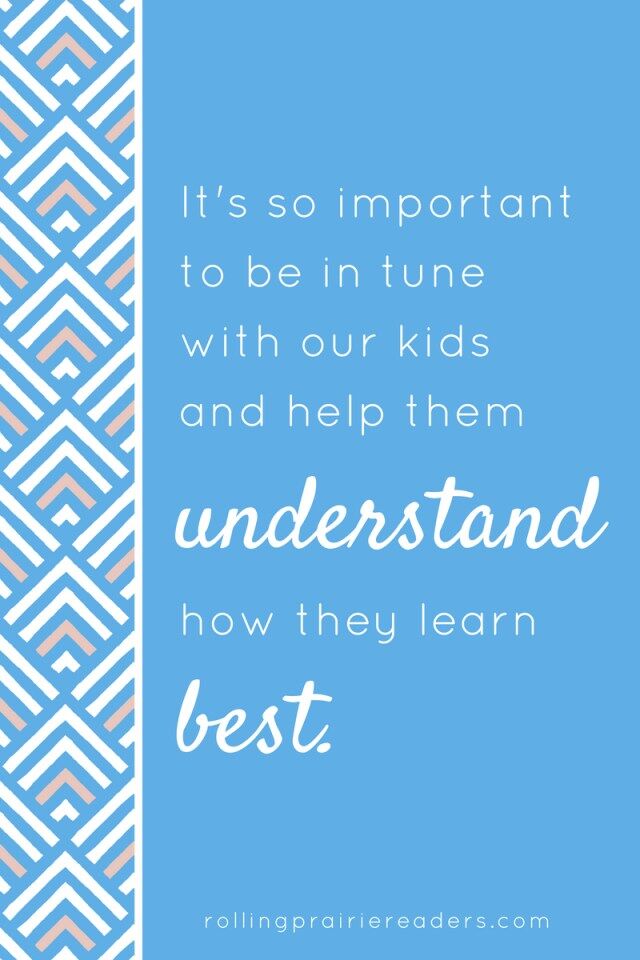 Sign up for our FREE Resource Library, and get access to our six-minute video training all about learning styles.