Growing up in California and Texas, learning about the desert never really appealed to me. It's dry and dusty, everything is brown, and there are lots of poisonous plants and animals waiting to get you. At least, that's what I thought. When I sat down to make our desert-themed Family Activity Guide for The Play School Club, I quickly discovered just how fascinating the desert really is! And what's really neat is that every continent has at least one desert, and they all have unique qualities, including a variety of plants and animals that aren't found anywhere else in the world! Next time you go to the library, check out these desert books for kids.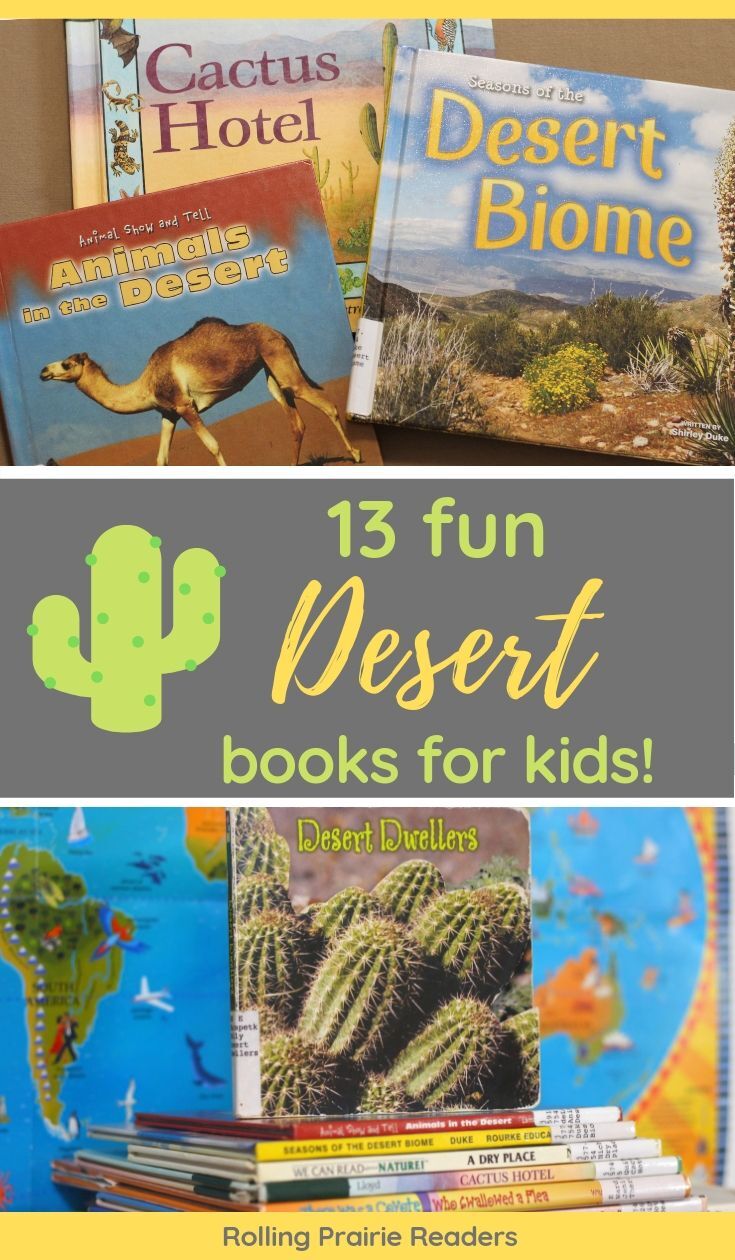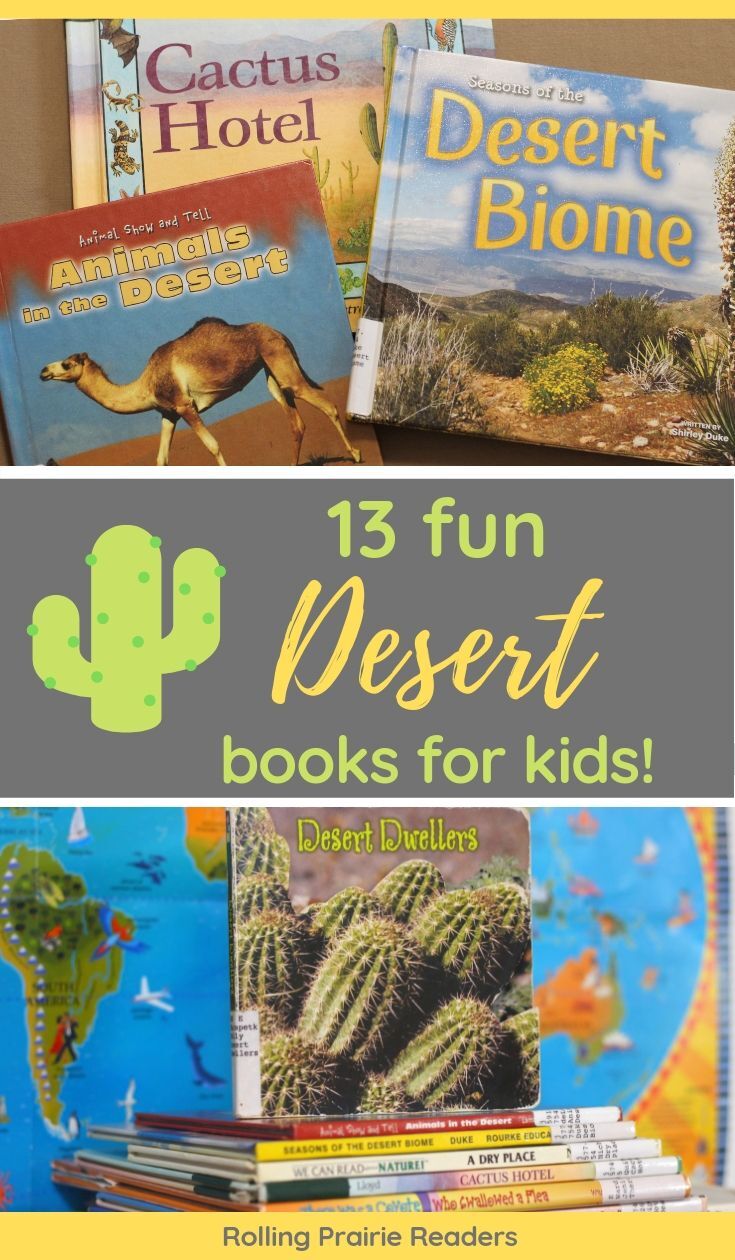 13 Desert Books for Kids
(Reminder: Rolling Prairie Readers uses affiliate links at no additional cost to you. You can see our full disclosure policy here.)
Desert Giant: The World of the Saguaro Cactus by Barbara Bash
Animals in the Desert by Elisabeth De Lambilly-Bresson
Desert by DK Publishing
Seasons of the Desert Biome by Shirley Duke
Desert Night Desert Day by Anthony D. Fredericks
Cactus Hotel by Brenda Z. Guiberson
A Walk in the Desert by Rebecca L. Johnson
Desert Dwellers (board book) by Dr. Holly Karapetkova
The Three Little Javelinas by Susan Lowell
A Dry Place by Catherine Nichols
Hot Deserts by Rose Pipes
Why Oh Why Are Deserts Dry? by Tish Rabe
There Was a Coyote Who Swallowed a Flea by Jennifer Ward
---

Check out our Desert Family Activity Guide, now available in The Play School Club!
With just one click of the button, you can access our downloadable guide, with 40 hands-on learning ideas, recommended books for your next library trip and a master list of materials (most items are already in your house!).
WOULDN'T IT BE NICE TO:
Experience learning through play together
Skip the Pinterest scroll
Know that each lesson is designed by an experienced, trained early education expert
Mix, match, and customize your early learning experience
---
Be sure to share your favorite desert books for kids in the comments below!
Did you like this post? Save it for later: