It's about that time — time to share my favorite children's books of the year!
We did a lot of family reading in 2022:
My freshman is taking British Literature, so we are devouring a ton of classics together.
My 6th-grader is doing a literature-based curriculum for U.S. History, so I read aloud with her every morning.
We're also doing an online Book-to-Movie Club with some of our homeschooling friends, so I'm re-reading a lot of children's books to pick our monthly selections.
I read just under 100 titles this year, and this post includes my fifteen favorite 2022 children's books. Each of the books listed in this post received a 5-star rating from me on Goodreads. I don't give out five stars easily, so you can trust that every book on this list earned their way onto the list.
(Reminder: Rolling Prairie Readers uses affiliate links at no additional cost to you. You can see our full disclosure policy here.)
Some of these books came from our local small-town library, but I also request books to review on NetGalley and purchase from ThriftBooks regularly. The description below each book comes directly from my Goodreads review.
15 Favorite Children's Books in 2022
(listed A-Z by title)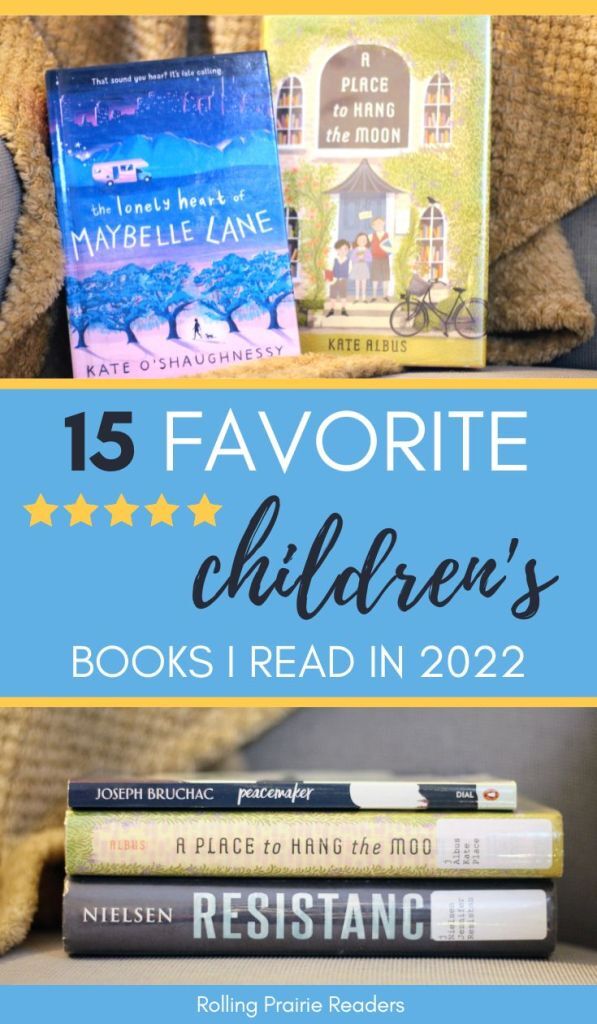 Shine On, Luz Véliz!
by Rebecca Balcárcel
Published May 3, 2022
Shine On, Luz Veliz is a beautiful book about a middle-schooler discovering who she is in the aftermath of a sports injury — and with a new family member in the house!
Mr. Mac is a spectacular secondary character, and I love all the STEM talk included in the story. My two kids will love this one!
The Hope of Elephants
by Amanda Rawson Hill
Published September 6, 2022
The Hope of Elephants is an exceptional middle grade novel (written in verse), telling the story of Cass and her family, who are dealing with the return of her dad's cancer. There are so many beautiful moments captured in the book (based on the real life story of author Amanda Rawson Hill's brother-in-law). As it was once said in You've Got Mail, read this one with a box of tissues. <3
Note: I appreciated the references to the pandemic and the need to be careful of illness when you are ill or immunocompromised. As a family homeschooling with a high-risk child, I saw a lot of our own personal experiences mirrored in The Hope of Elephants.
The Real Deal
by Lindsey Stoddard
Published October 25, 2022
I didn't expect to love The Real Deal, but it's the kind of book kids need to have on their shelves these days.
Gabe is a sixth grader learning about true friendship, bullying, and what it means to listen to your gut. Reuben is a new classmate on his third "fresh start," dealing with post-traumatic stress in a very raw and authentic way. As Reuben and Gabe's lives start to intertwine, we realize that not everything is how it appears to be on the outside. Powerful story — I want to share this one with every tween I know.
BONUS: 2022 Re-reads
As mentioned earlier, my kids and I are hosting an online Book-to-Movie Club for our friends. Two of the books are still 5-star reads for me, so here they are:
Have you read any of these books? Let me know YOUR favorite 2022 children's books in the comments below!
Pin this post for later: