As I prepared a handful of art appreciation activities based on Vincent Van Gogh's Starry Night painting, I stumbled across a great sensory bin idea from Munchkins and Moms. One of my girls LOVES sensory play, so I knew it would be a fun way to help her learn more about this beautiful painting.
First, we borrowed the book Katie and the Starry Night from the library. Then, the girls had free play time with our sensory materials: blue rice & green and yellow noodles. Our seven-year-old daughter also devoured the chapter books Charlotte in Giverny and Charlotte in Paris (illustrated by our very favorite illustrator, Melissa Sweet).
(Reminder: Rolling Prairie Readers uses affiliate links at no additional cost to you. You can see our full disclosure policy here.)
Art-Themed Sensory Bins
Both girls enjoyed their first art sensory bin experience, so we decided to do it again with Van Gogh's Sunflowers painting. (See our inspiration over at Life Over Cs.) I dyed some rice bright yellow and added sunflower seeds (still in the shell), green floral gems, and a yellow silicone muffin liner. The girls and I also read Katie and the Sunflowers (by James Mayhew) and had a tasty sunflower seed snack.
A and I read several books about Van Gogh together over a period of a few weeks, and then she asked if we could study Claude Monet next. We requested a handful of books from the library, including Usborne's Art Treasury and Katie Meets the Impressionists (also by James Mayhew). We also went to our local art museum to see a real Water Lilies painting (as well as art from several other artists we've learned about these past few months).
I made a Water Lilies-themed sensory bin for the girls using our blue rice and dried peas, plus a few white and blue floral gems and white cupcake liners. (See our inspiration from Playground Parkbench.) A has two different Water Lilies Usborne flashcards, so we went with the version without the bridge.
We've really enjoyed these relaxed explorations of famous works of art–I'm impressed by how much information the girls are retaining from our casual conversations.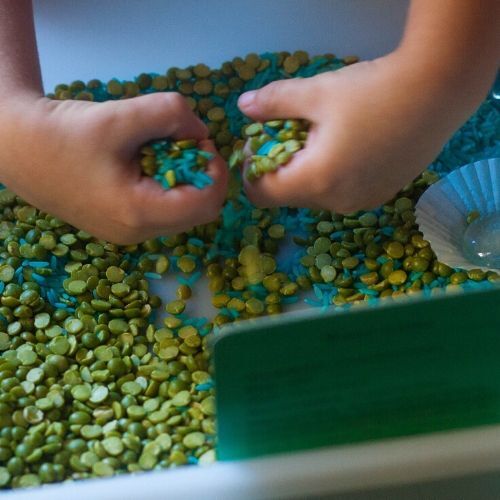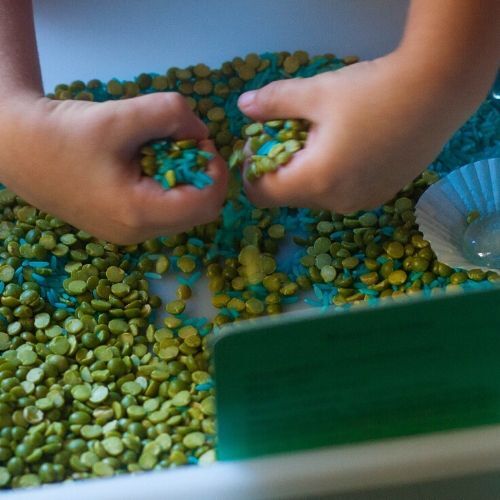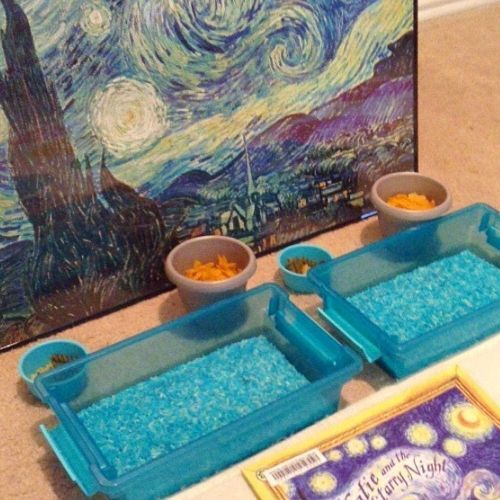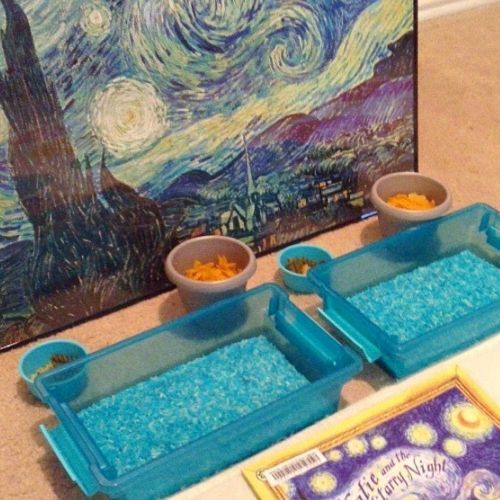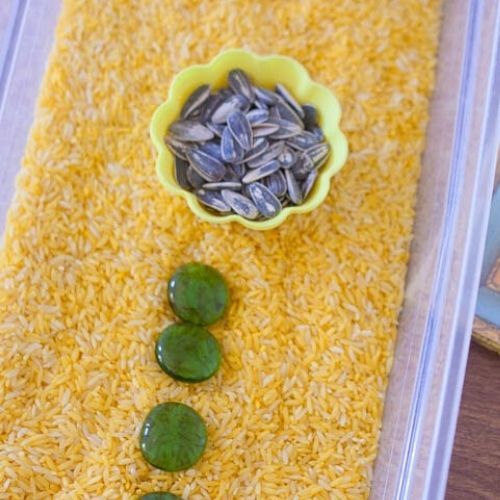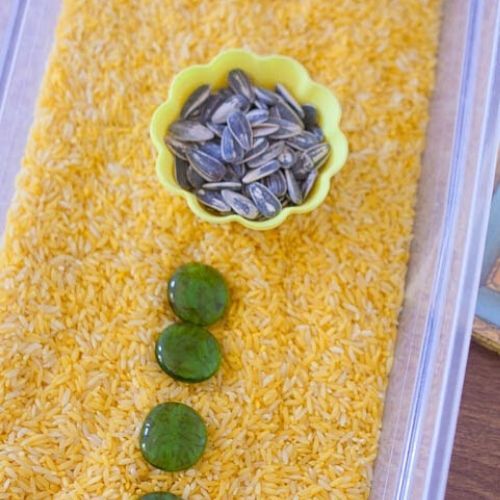 Art Appreciation Resources for Kids
When I took art appreciation in college, I knew almost nothing about famous artists or famous paintings. Sometimes, I look back at that semester in college and wonder how much better I would have done in the course if I had known *something* about art.
Neither of my children shows much interest in becoming an artist themselves, but they both seem to enjoy reading about it. These art appreciation books and cards have captured their attention since they were young, and I'm always floored when they recognize paintings like The Kiss by Gustav Klimt (found in the IKEA poster section) or Under the Wave off Kanagawa by Katsushika Hokusai (the background to my favorite online mah jong game).