I am frequently asked how I teach one child her school lessons while keeping the other child busy with something else. I combine their lessons as much as possible and both of my girls are excellent at filling their free time without my input. We also use a timeless tradition from classrooms all across the country: centers!
Each month, we brainstorm a list of activities that each child might want to do during their "down time." My older daughter is a budding author, so she spends a lot of her time writing and illustrating her latest creation. She also loves to practice her music and read her library books.
---
Click here

to get our FREE list of activity ideas for preschoolers and homeschoolers!
---
Our younger daughter loves to listen to audiobooks, work on crafts, and do sensory play. It's not unusual for me to put a queen-size sheet and sensory bin on the carpet right next to our dining room table (where we typically do our school work) so my little auditory/tactile learner can benefit from hearing her sister's math or grammar lesson.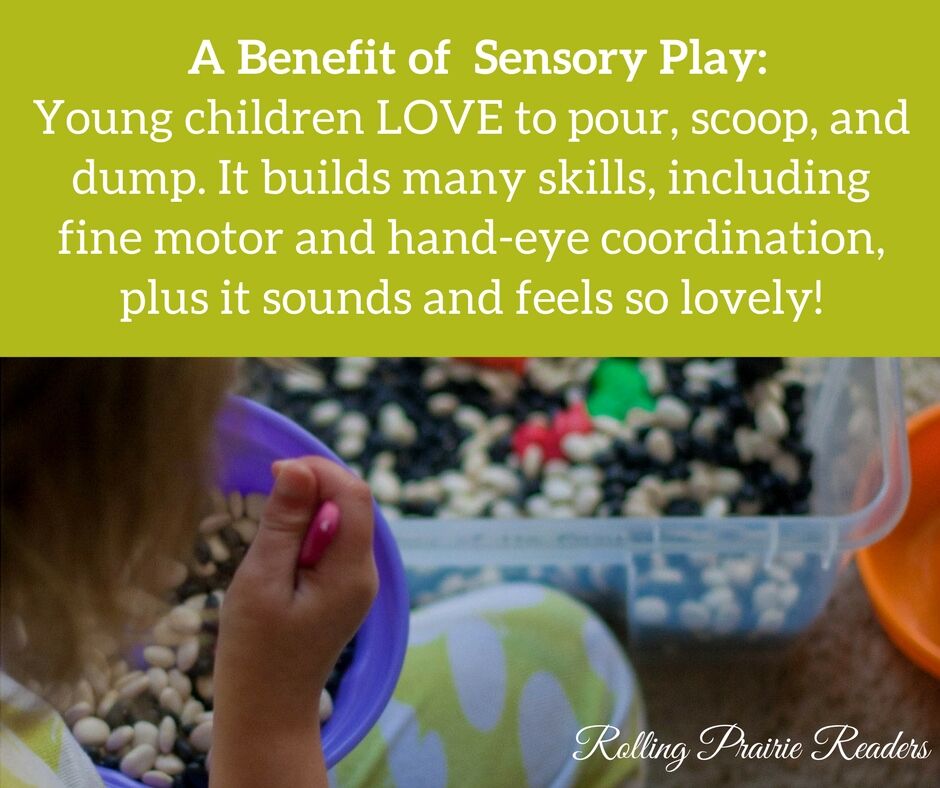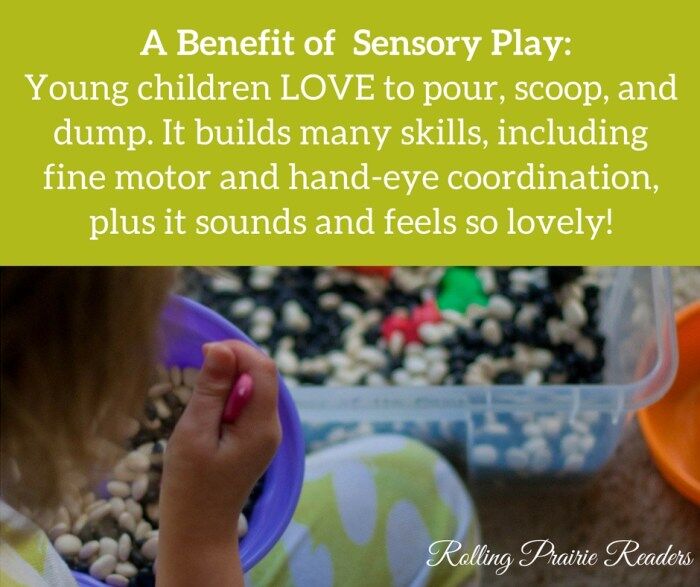 ---

In this sensory play series, we cover:
---
Our girls know that I love simple invitations to play, and sensory bins are so easy to put together:
Grab a filler (we reuse our food items or choose non-food options)
Add something novel like pom poms or gems (watch for little ones putting items in their mouths!)
Choose a few of favorite tools from the kitchen.
You can mix and match items for a whole year's worth of sensory play!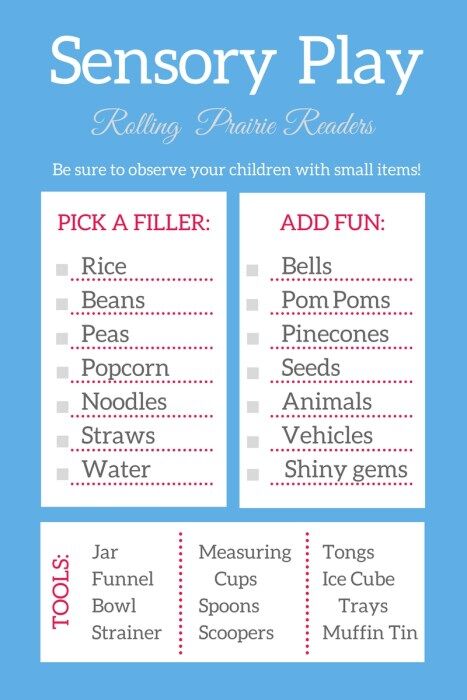 Sensory Bin Storage:
We are fortunate to have a lot of cabinet space down in our basement. I have one large basket in a cabinet that holds all of our sensory fillers in gallon-size zipper bags. Our favorite fillers are:
different colors of dyed rice
navy or black beans (dry)
uncooked popcorn
dried peas
We even have bags with small river rocks, pine cones, sunflower seeds, bells, and more. I keep another tote close by with all of our tools (jars, funnels, spoons, tongs, and more).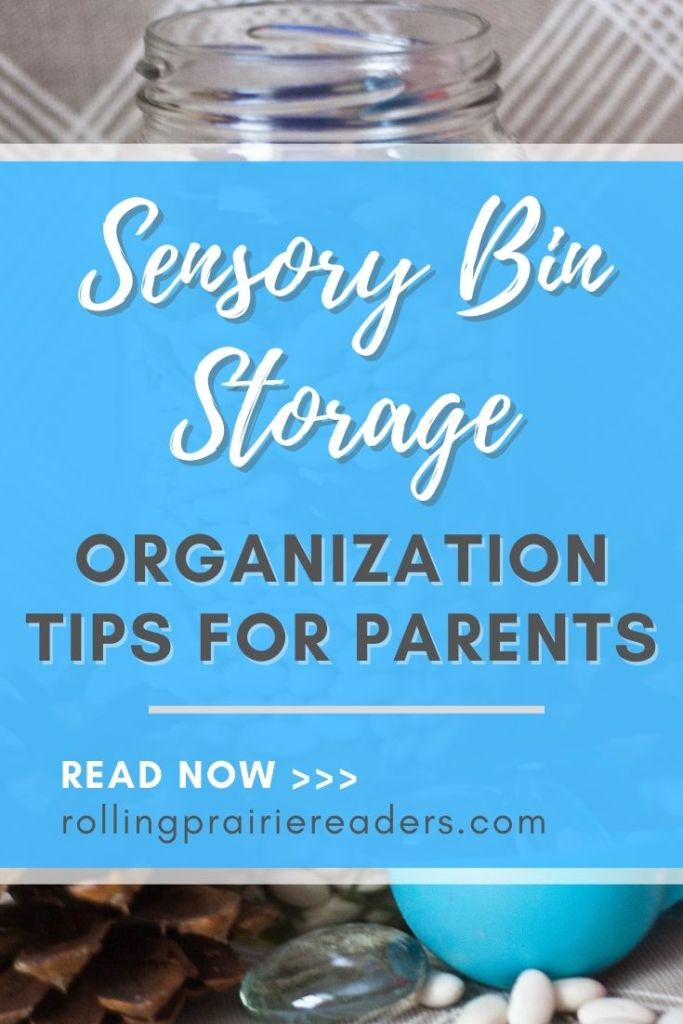 Watch this video to see our sensory bin storage set-up:
My five-year-old has grown up with sensory bins, so she's a pro at choosing which items she wants to play with. I love to set up special seasonal bins with fun items I find at the dollar store, and I keep a special SENSORY board on Pinterest with new ideas for the future.
---
Not sure how to fit sensory play into your family's busy day?
Be sure to check out our FREE Flexible Family Schedule Guide (and get our boredom busters)!