Children's Books About Rosalind Franklin and DNA
I have a confession to make:
Growing up, I didn't like science very much.
I loved my history classes. Math was okay. I struggled with creative writing. But I actively disliked every science class I ever took.
It wasn't until I started homeschooling my own girls that I was able to start enjoying science for the first time. It helps, I think, that we can learn about the history of science, how things work mathematically, and read biographies of well-known (and lesser known) scientists. Seeing how events and discoveries overlap, learning about the major players — it's all so fascinating to me.
One of my daughters came up to me a few months ago and started telling me about Rosalind Franklin. "Mom, did you know a woman should have won the Nobel Prize for the discovery of DNA?" No, I didn't know.
During my public school education, I heard about Watson and Crick. I learned about the double helix. But, I don't recall ever hearing about Rosalind Franklin.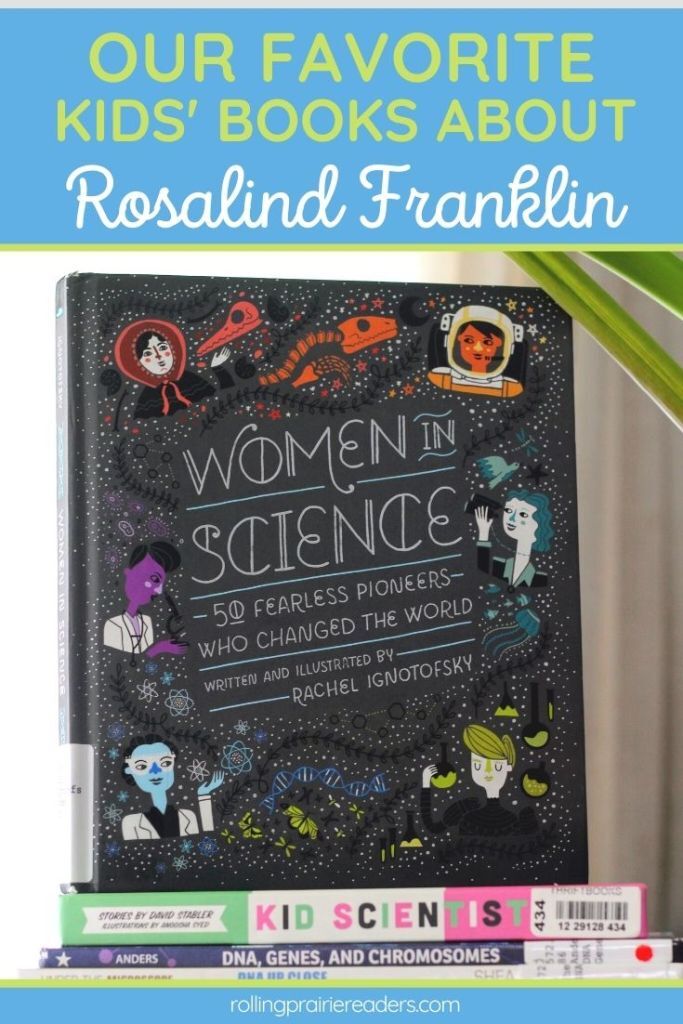 Dr. Franklin was born in England in the 1920s. She lived through World War 2 as a Jewish female scientist. It was her work with crystallography that helped Watson and Crick make their model of the double helix — her photograph that was shared without her knowledge.
Because Franklin passed away of cancer at the age of 37, she was not eligible for the Nobel Prize given to Watson, Crick, and Wilkins, her co-worker who passed along her research. (Although honestly, I wonder if she would have been included even if she hadn't died. I guess we'll never know.)
It's important that my children grow up learning about the women and the people of color who were systematically removed from (or reduced to characters in) our history books. Scientists like Rosalind Franklin deserve to be learned about, right along with Watson and Crick. Thankfully, authors and book editors are doing their best to tell the stories of these unsung heroes.
---
(Reminder: Rolling Prairie Readers uses affiliate links at no additional cost to you. You can see our full disclosure policy here.)
Children's Books About Rosalind Franklin and DNA
Here are some of our favorites:
Like this post? Be sure to pin it for later!