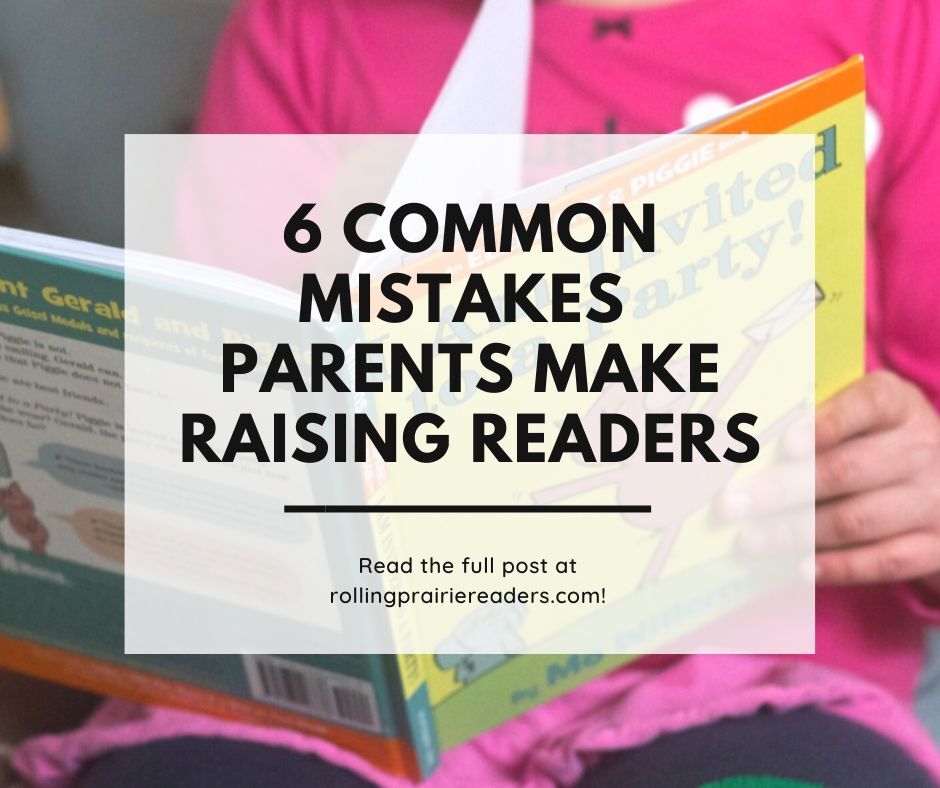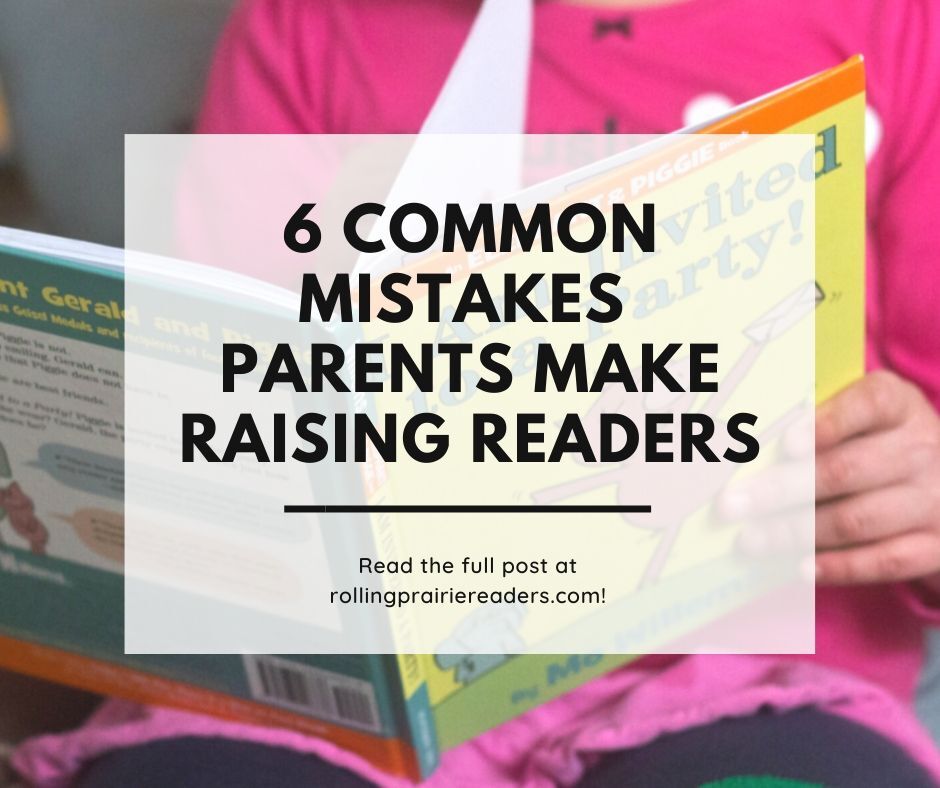 6 Common Mistakes Parents Make Raising Readers
Throughout the month of December, we'll be discussing raising our children to be readers for life. As a former classroom teacher — one who specialized in reading in college — you can imagine that I am rather passionate about this topic.
As a first and second grade teacher, we spent a considerable amount of time working on early literacy skills and reading comprehension. Since a handful of my students were not yet confident readers, I taught our science and social studies lessons orally, with lots of hands-on activities.
During my years as a third and fourth grade teacher, I noticed an intense difference in the curriculum chosen by our school district. No longer were my students in the learning to read phase, they were now reading to learn. We had mandatory monthly reading assessments to prepare for the annual state testing.
There was immense pressure for everyone from No Child Left Behind — students, parents, and teachers.
Now, more than ever, it's critical that we raise children who LOVE to read, so that they can truly enjoy learning and find success both in the classroom and outside of it.
Unfortunately, the pressure that used to be reserved for older students has now trickled down to our youngest learners. Well-meaning parents are now pulling out sight word flashcards for their toddlers. Preschoolers are getting formal phonics instruction. And Kindergartners who aren't reading (yet) are now considered to be "below grade level."
Here's the simple truth: It is completely appropriate for a child to learn to read anywhere between their 4th and 10th birthdays. The whole concept that children *should* learn to read when they are 5 or 6 is completely false.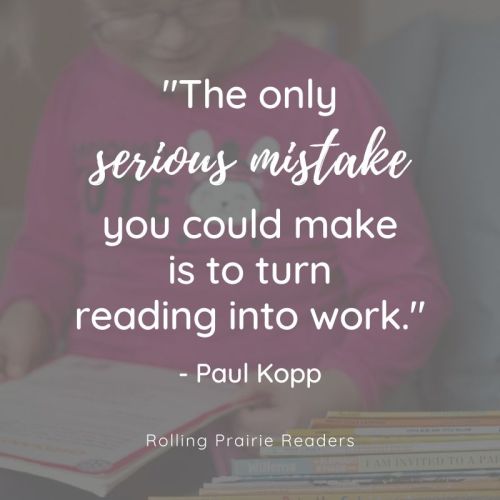 Here are a few common mistakes parents make when it comes to raising readers:
There are few books in the home.
I know books are a luxury for some families, but there are lots of places to find free and low-priced books. We have found several great books for less than a dollar at our local thrift store, and of course — the library is free!
I get it — moms are busy. We don't have to go full bookworm here, but it is important for our kids to see us reading! Especially when they are little, they look to us to see what adults do. If they see us reading, they are more likely to aspire to that as young adults themselves.
You talk negatively about reading.
This is my #1 pet peeve. I cringe every time I hear a parent say, "Johnny doesn't like to read," or "Johnny thinks reading is boring." Well, Johnny just needs help finding better books, in my opinion. Kids will rise up to the words that we speak about them. And it's never too late to turn a kid into a reader!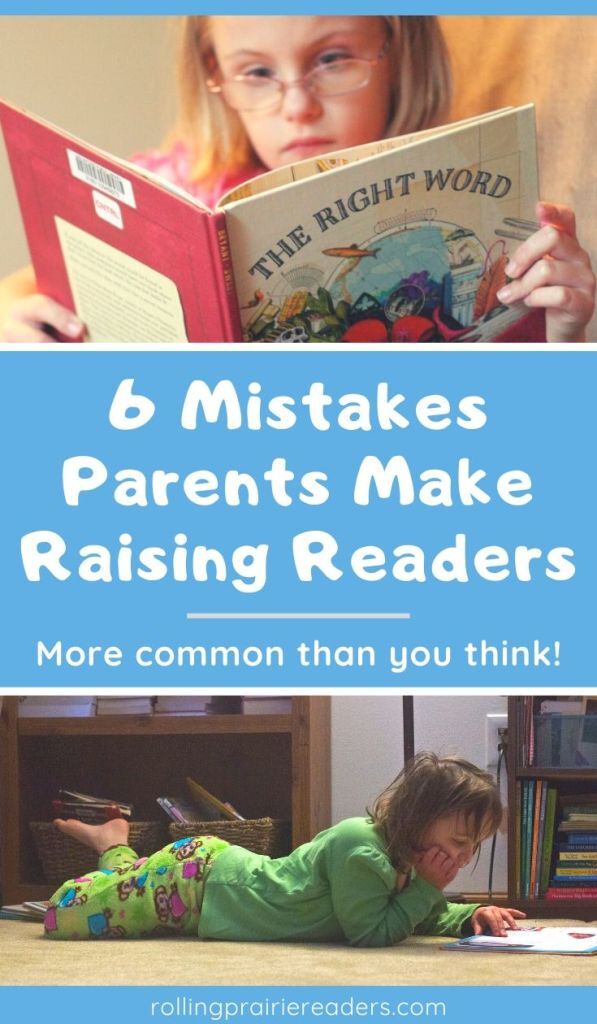 You push too hard or start too soon.
As I've mentioned before, there is absolutely NO reason to start teaching a child to read before their 5th birthday. If you have a toddler or a preschooler, please put down the flashcards and curriculum. Pull that little on up onto your lap and read, read, read good books.
I talk a lot about "the click" that happens when a child is ready developmentally for a new skill. We've all seen it happen — with potty-training, tying shoes, or riding a bike. We can push and push, but unless a child is READY to learn to read, all we're doing is frustrating him and pushing him away from being a reader.
(Note: Some children WILL be early readers. As I've mentioned before, children as young as 4 can start recognizing words without any formal lessons. It's rare, though, and can't be forced through drilling skills before they are ready.)
You separate reading skills from good books.
I see this all the time. Parents get excited about teaching preschool at home, and they buy a fancy reading program for their child. Reading lessons take the place of read-aloud time (see next point), and children miss out on colorful illustrations and beautiful language that can only be found in BOOKS.
You skip read-aloud time (or stop too young).
This is a common mistake that parents make. Reading aloud can take up time that could be otherwise spent making a meal, doing chores, or playing with a child. But even though we are busy, we still need to make read-aloud time a priority, even after our children are readers themselves. Listen to audiobooks as a family or take turns reading to each other throughout the day. (Click here to see some ideas.)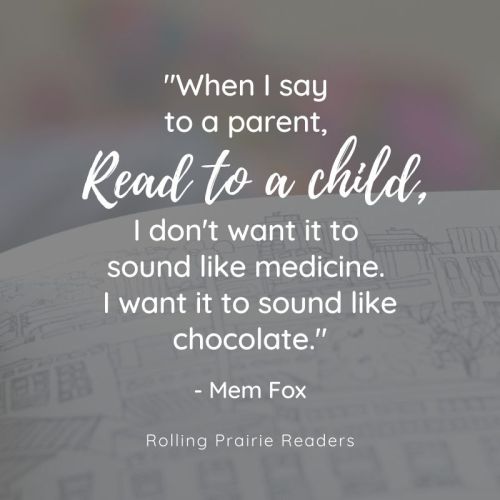 As a homeschooling mom and education adviser, I still make some of these mistakes. It's easy to fall out of good habits, which is why this post can serve as a good reminder to keep reading good books a family priority.
---

Grab our FREE Guide for Parents of Babies, Toddlers, and Preschoolers!
Raising children who love reading doesn't just happen. So let's be more intentional together, okay?