In all my years teaching in a classroom (and now homeschooling my own two children), I have learned one very important thing:
Everyone learns differently!
This past year*, with one child in 3rd grade and another in Kindergarten, I have seen how much easier (and more fun!) learning can be when I factor in each of my girls' learning styles and personalities to our lessons–especially with math.
One of my girls is extremely math-minded. She seems to grasp new concepts intuitively, often from across the room (or house) while I'm teaching her sister's lesson. She is an auditory learner and often says she has a number line in her head.
My other girl is extremely competent when it comes to math, but she seems to lack confidence. Math can cause her to freeze up, so it's important that we stay consistent with our facts review, practice good breathing and positive self-talk (you'd be amazed at how much this helps!), and use strategies like pictures to walk through our problem-solving.
Each girl also loves using toys (teachers call them "manipulatives") in our math lessons, so I want to share each of our favorites!
(Reminder: Rolling Prairie Readers uses affiliate links at no additional cost to you. You can see our full disclosure policy here.)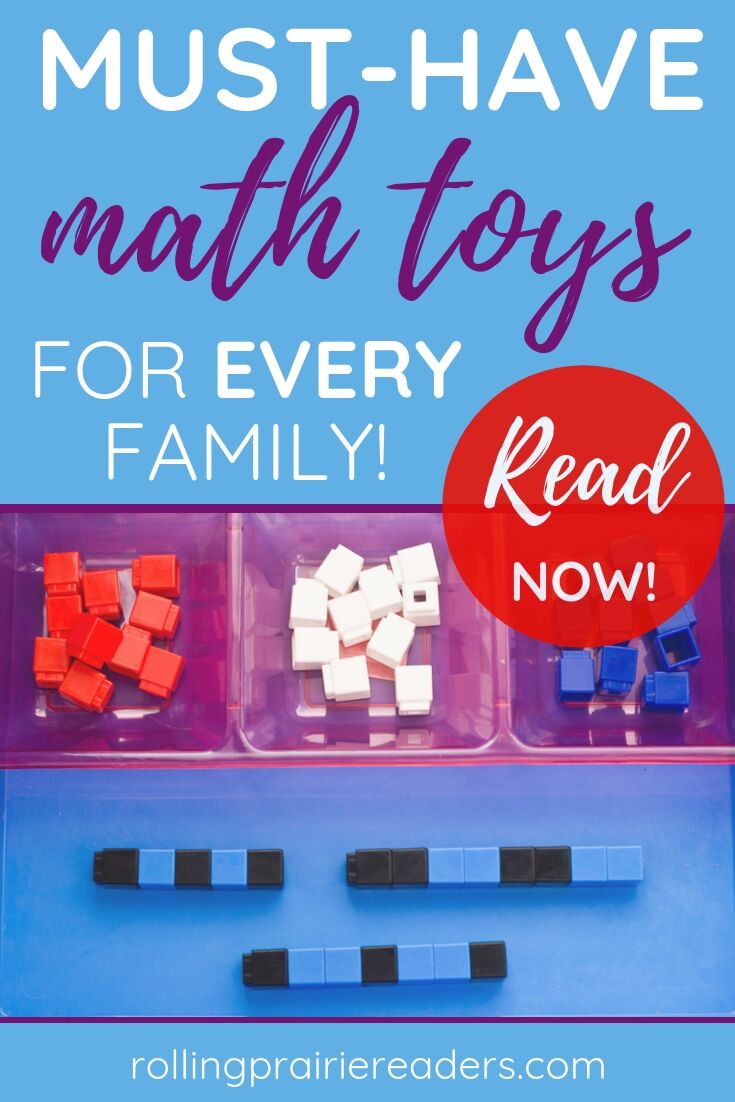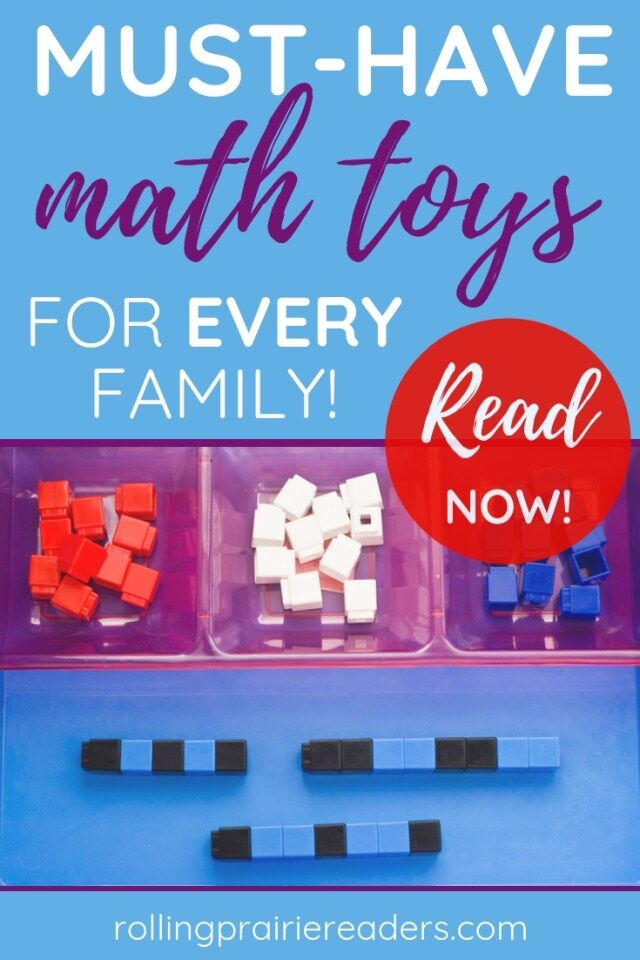 Here are our seven must-have math toys for every family!
---
Unifix Cubes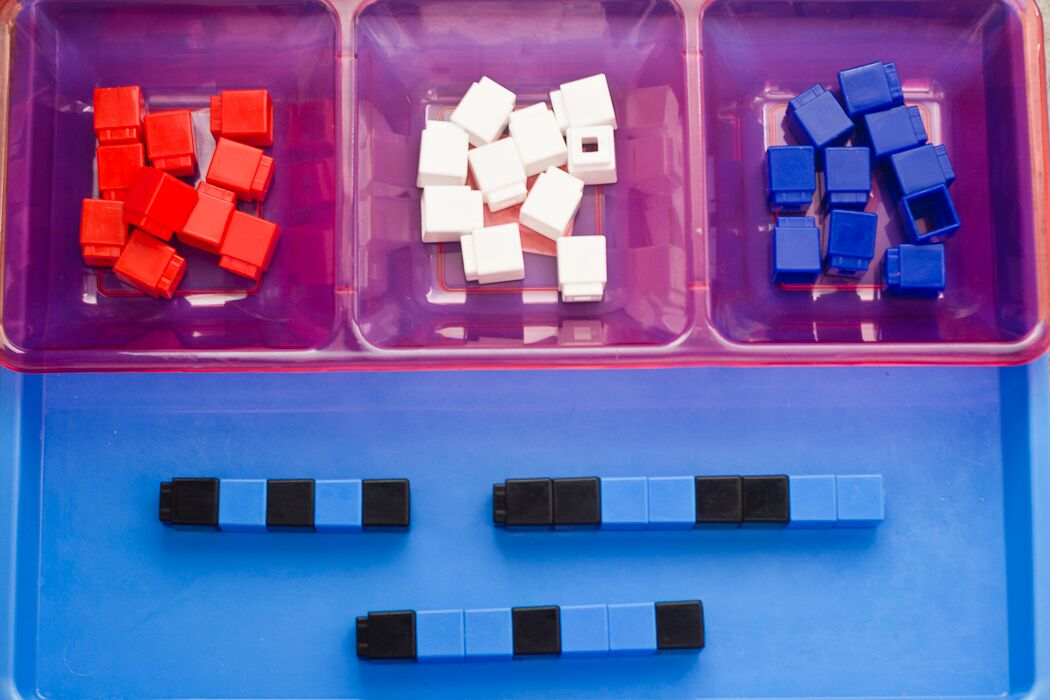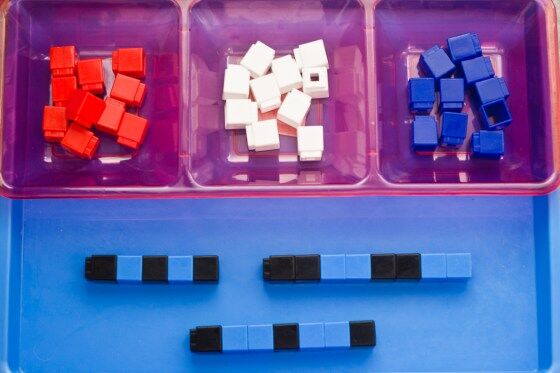 Unifix Cubes are great for building patterns and counting! Young children love to build with them, and they build fine motor skills, too.
---
Pattern Blocks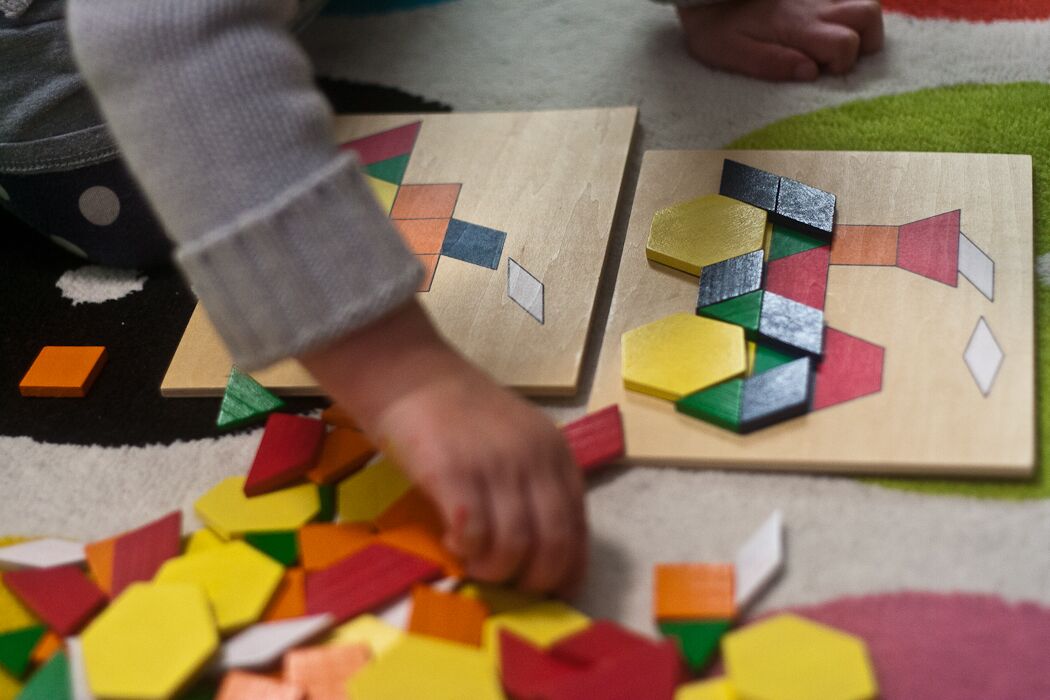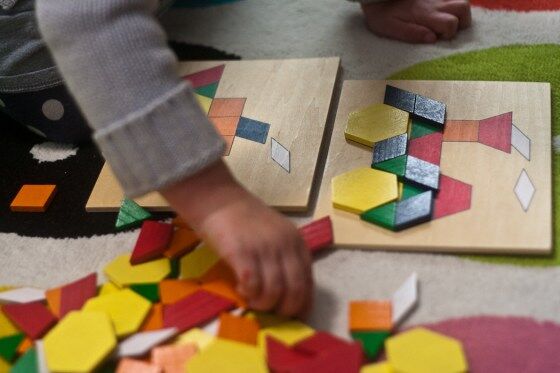 Pattern Blocks are a terrific open-ended activity for toddlers and preschoolers. Our girls loved to copy the pictures on the boards in this set from Melissa & Doug when they were younger, and now they like to create their own designs during their free time. As our girls have gotten older, they are great for teaching fractions and practicing geometry.
---
Lacing Buttons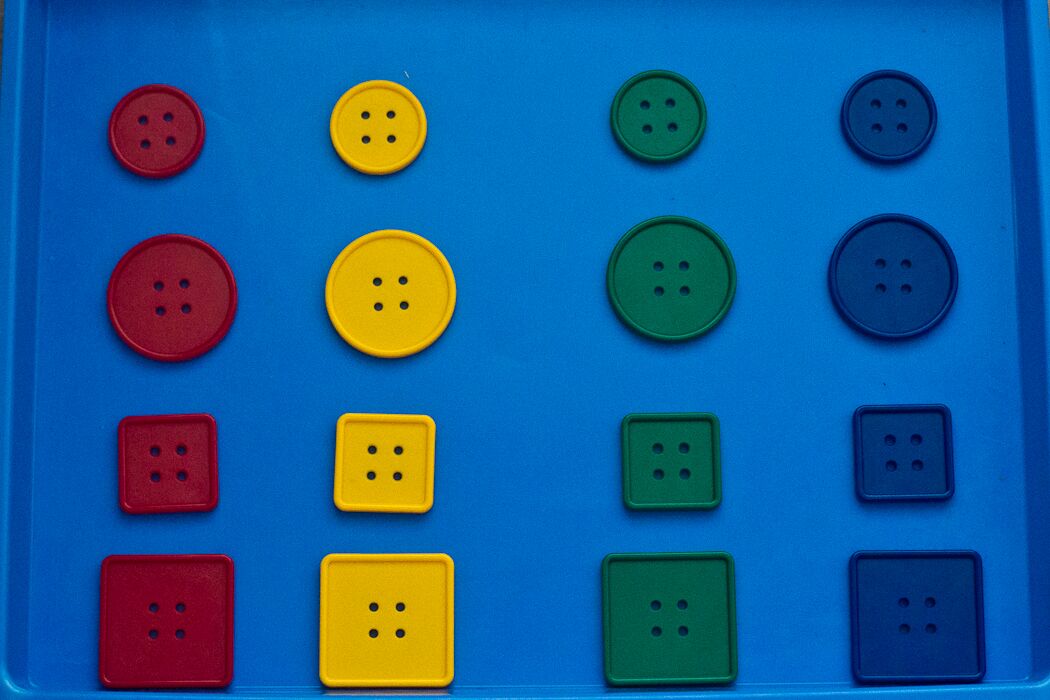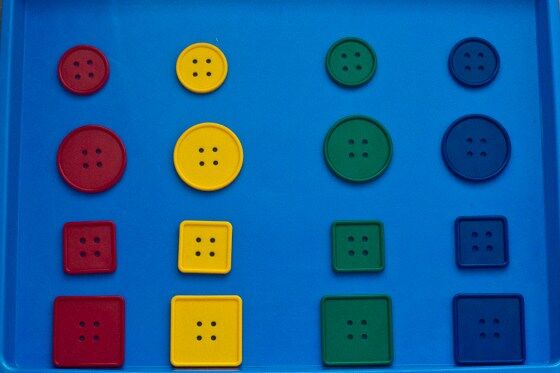 At first glance, you might not think these lacing buttons are a math toy, but they are! So much of early math is recognizing how objects are the same or different, and this set allows you to discuss size, shape, number of holes, and color. My girls love to play "What's Missing" and remove one item at a time (or more!) from a similar matrix. Bonus: they are great for lacing and building fine motor skills!
---
Clock Puzzle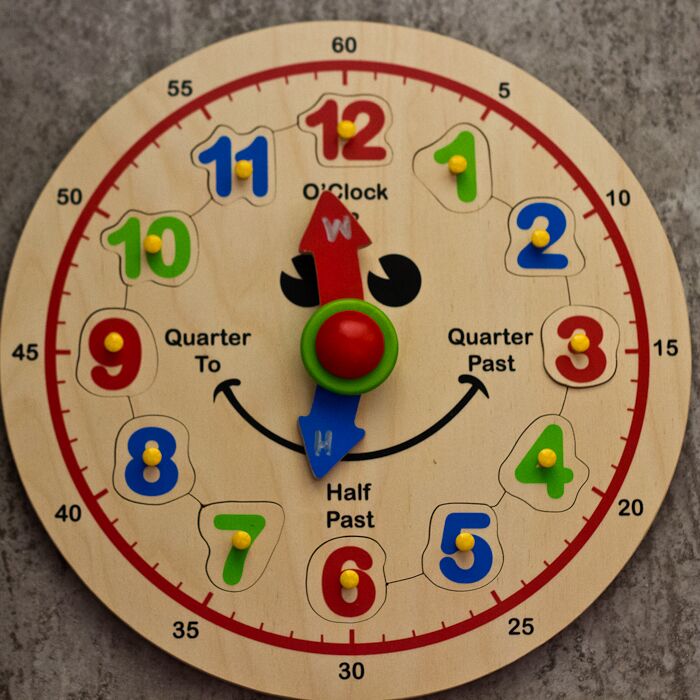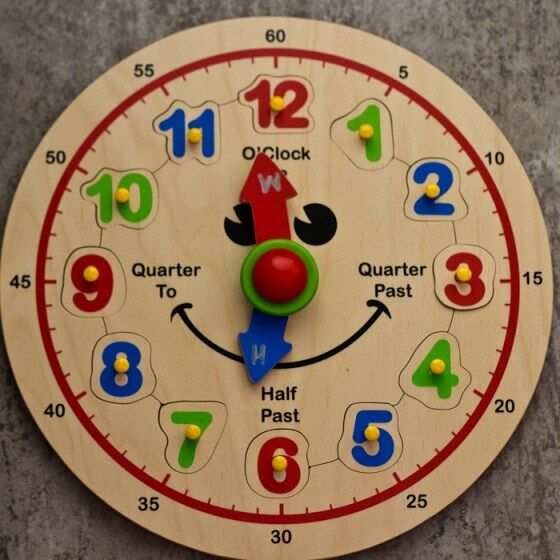 My girls show me every day that learning through play is the best way! I bought this Hape wooden clock puzzle when it was on sale a few years ago, and both kids have learned how to tell time with minimal instruction. I added the H for hour hand and M for minute hand, and that seemed to solve most of the confusion between the two. (We have a lot of analog clocks in our house, too–so our girls get a lot of clock practice.)
---
Coins/Money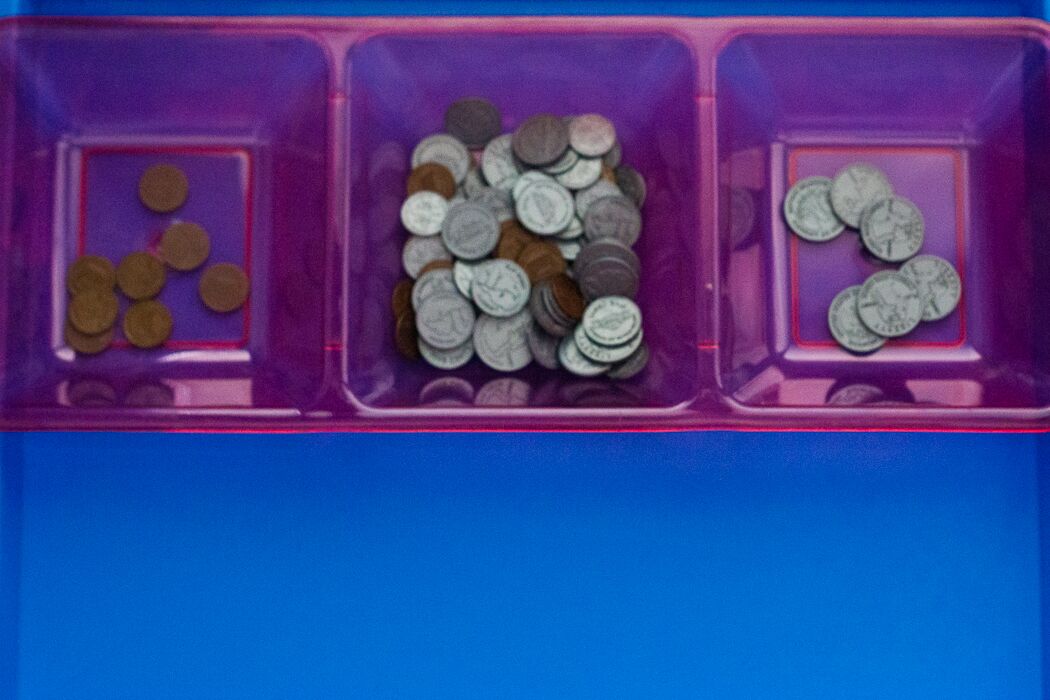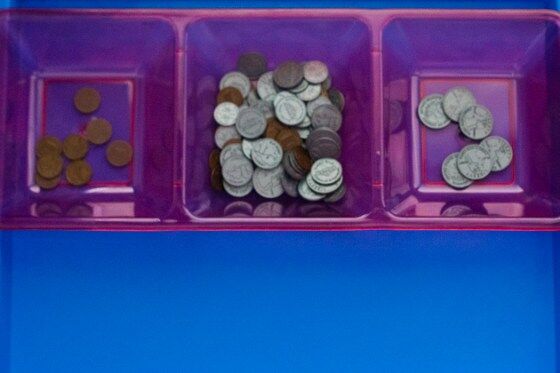 Having a play set of money around is great for when the kids want to play store! We also like to do a coin sort every once in a while using a container with multiple sections OR grabbing a handful of coins and counting them together. We bought our set from The Dollar Spot several years ago, but this set is inexpensive and has great reviews, too.
---
UNO Cards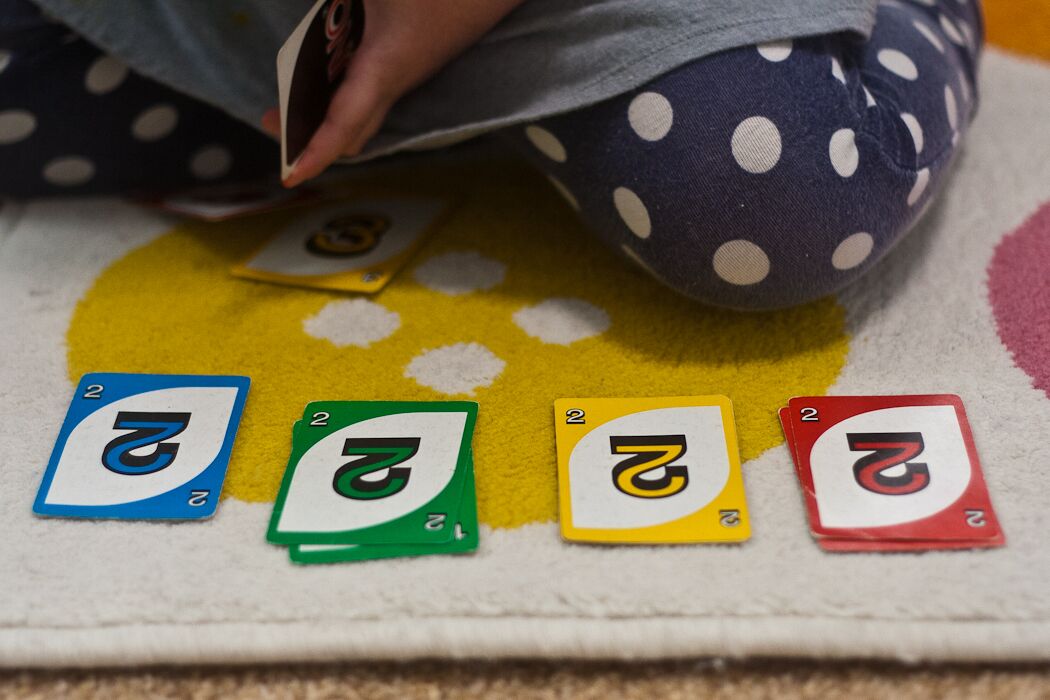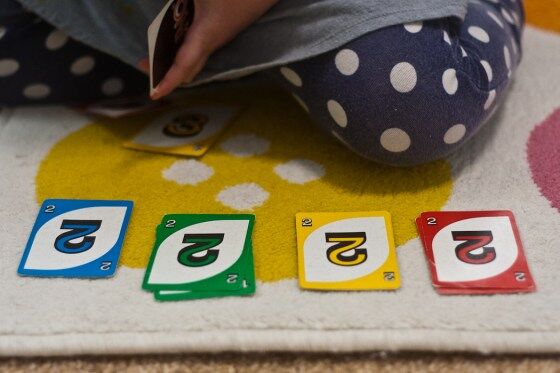 We have a set of UNO cards that my younger daughter loves to play with! (It helps that her older cousins bring out their UNO cards every time our family gets together. Nothing like positive peer pressure from the teenagers!) When she was just a toddler, I pulled out all the "extra" cards and left her with only the numbers. She loved to sort them by color, put them in numerical order, and now that she's older, add them up by the handful.
---
Bucket Balance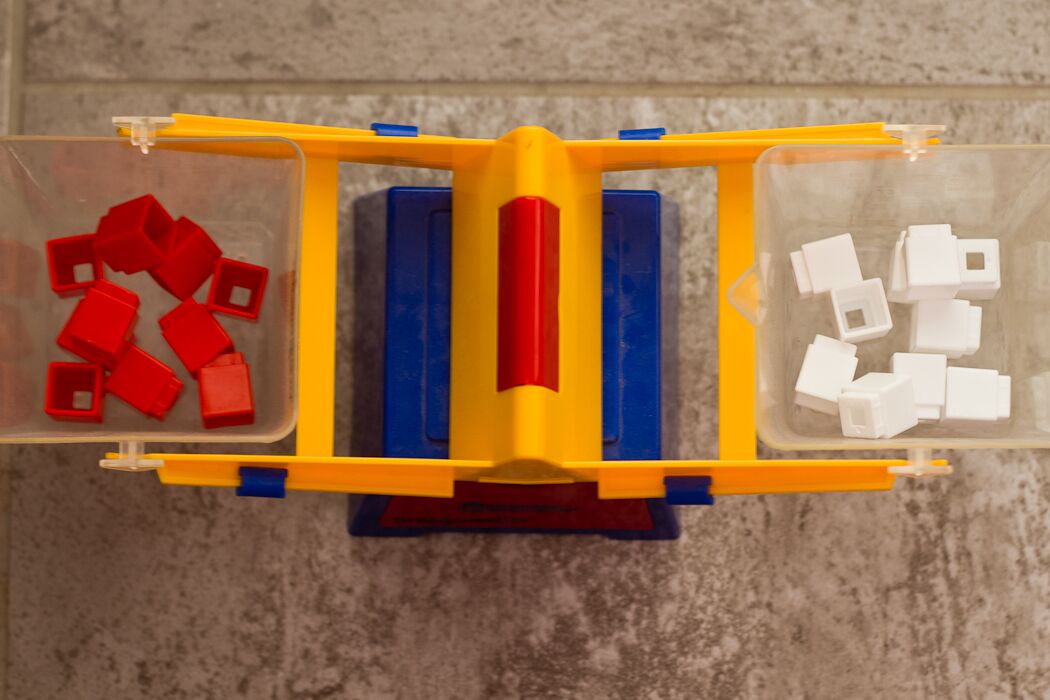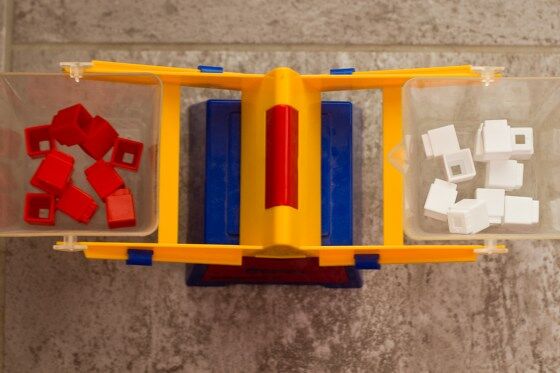 I first bought a balance for my classroom when I was teaching preK, and it quickly became a favorite toy for both girls. The version we have is not highly scientific–I will probably upgrade in another year or so–but it's great for toddlers and preschoolers to experiment with. (And you'll see in the top picture that my Kinder girl immediately started playing with it while I was taking pictures for this post.)
Did your favorite math toys make the list? Leave a comment, and let me know!
---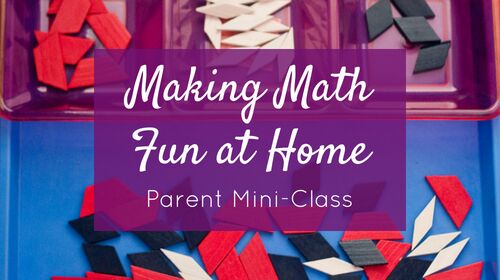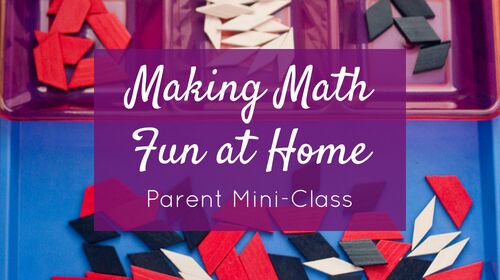 Want to learn more about doing math at home?
If you are:
the parent of a child ages 2-7
passionate about your child's education
committed to making learning at home as FUN as possible, and
interested in child development…
then our Making Math Fun workshop is for YOU.
Learn 10 important math skills your children need to know for early math success AND fun ways to practice those skills at home.
This workshop is available now; just

click here

!
* This post was originally published in 2017.