Reading to babies is one of the first and best things parents can do! If you've ever wondered when to start, let me tell you that is never too early (or too late!) to read aloud with your kids. I actually read to both of our girls while pregnant!
As an early education consultant, I love talking about the massive benefits of introducing our children to books from a very young age.
Welcoming a new baby is a sweet and exciting time for any family. There is a nursery to prepare, a car seat to purchase and install, and so many tiny little clothes to wash and fold. Many parents have a baby shower, and my go-to gift is a bundle of two wonderful books by Australian author, Mem Fox: Reading Magic (for the parents) and Where is the Green Sheep? (for the baby).
(Reminder: Rolling Prairie Readers uses affiliate links at no additional cost to you. You can see our full disclosure policy here.)

Our first daughter was born prematurely and spent her first few months in the NICU. I spent my days sitting by her side, poring over Reading Magic while she slept. I read aloud picture book after picture book during her awake hours so she could hear my voice. It was at that moment that our family culture was born. Books had always been a huge part of my life as a child and young adult, and now they are a huge part of our family as well.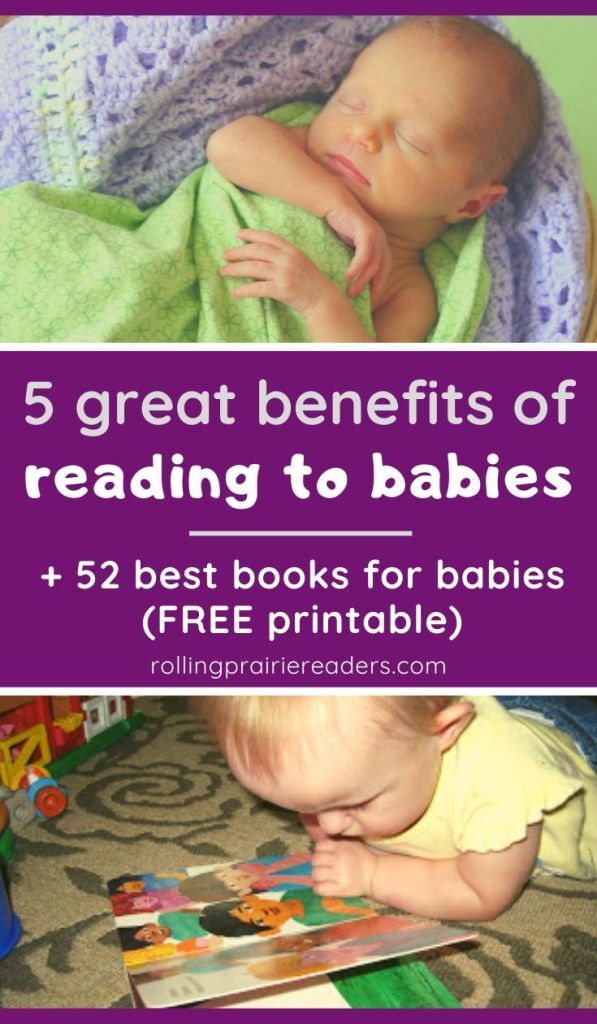 5 Benefits of Reading to Babies
Reading together builds a bond unlike any other.
You are giving your infant your undivided attention, eye contact, and physical touch when you read aloud.
Reading together develops language skills.
Your child hears the rhythmic sounds of your voice and is exposed to richer language, complex vocabulary, and more challenging words than are typically used in everyday conversations.
Reading together develops listening skills.
Good habits start early! And active listening is a skill we all need to have. Should you expect your child to sit still throughout every book you read? No, but make it a point to have special time with your little one on your lap each and every day, looking at pictures and talking about the text.
Reading together assists with brain development

.
When you read aloud to your baby, his or her brain is building synapses (connections) between new concepts and those that are already mastered.
Reading together creates a love for learning.
The goal is lifelong learning. A genuine thirst for knowledge and a desire to acquire new information. Reading aloud is a huge part of a family culture built around books, along with regular trips to the library and seeing adults in the household regularly read for pleasure.
---


Be sure to grab our FREE 52 Best Books for Babies List before you go. Just fill out the form below: