"Mom, look! I covered all these rocks in mud!"
My five-year-old daughter stood in front of me, clutching her sand bucket filled to the top with heavy landscaping rocks, all wrapped (as promised) in a layer of mud. She beamed at me–her clothes, shoes, gloves, and skin all encrusted from head to toe.
"I love playing outside!" she hollered as she ran back to her mud pit.
K has been my sensory-seeking, tactile-loving child since the day I handed her a metal bowl, some uncooked pinto beans, and a measuring cup. I have hundreds of photos of her hands in mud, playdough, and the myriad of sensory bins I have prepared for her over the years.
The snow day/mud pit example is just one of many–digging in wet sand at the beach, methodically removing each dried kernel of corn from a cob, saving a handful of acorns in a tiny glass jar–that make up a huge part of who my daughter is.
Does this sound familiar to you? Read on!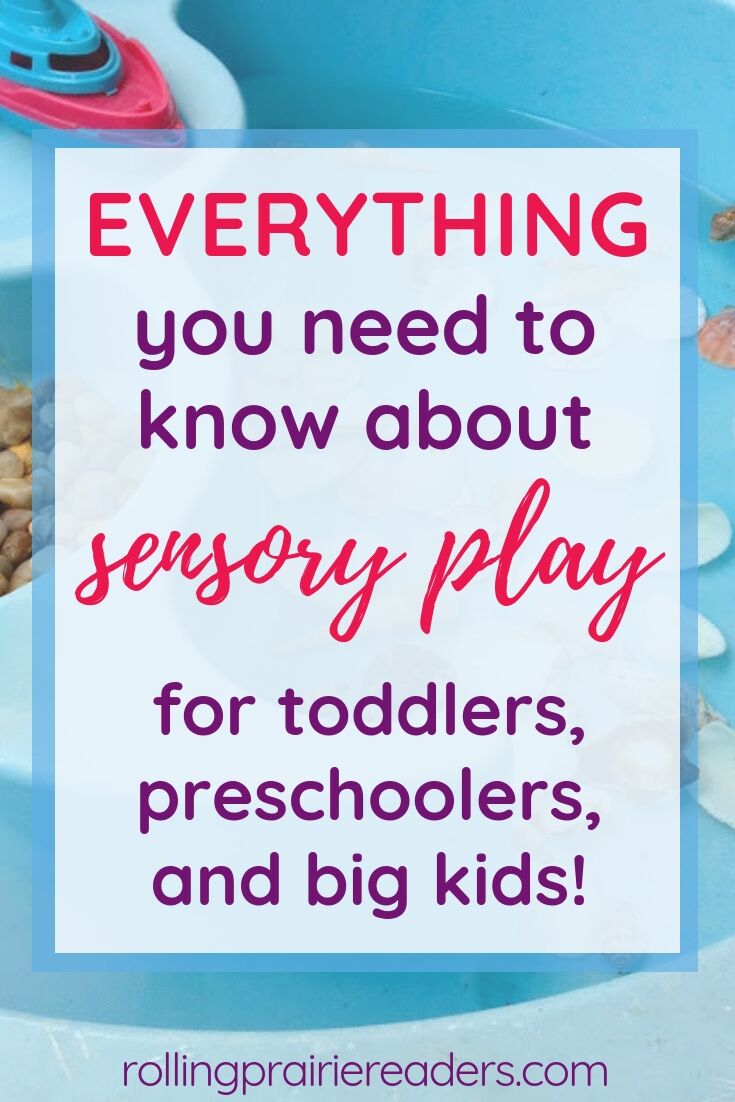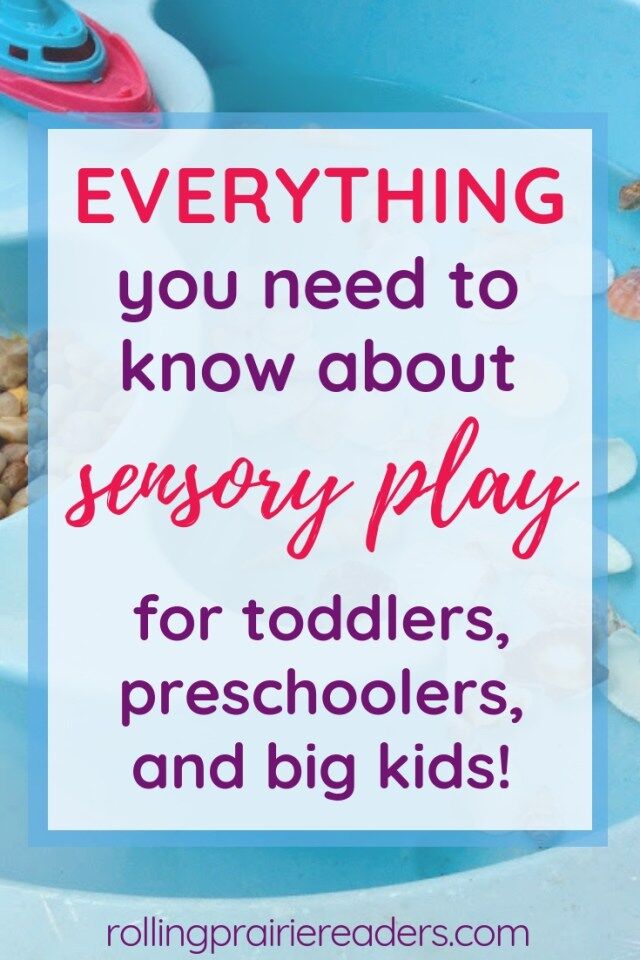 What is Sensory Play?
Sensory play is any type of open-ended activity that uses one or more of the senses. When I talk about sensory play, I usually mean touch (or tactile play), but you can also set up invitations to play that activate your child's sense of sight, sound, smell, and/or taste. (Learn more about the power of play in our free SMARTplay parent workshop.)
Benefits of Sensory Play
Sensory play is valuable for child development, especially in the areas of fine and gross motor skills and emotional development, such as calming down, communicating with others, cleaning up when finished, etc. Click here to read our top 5 benefits!
Sensory Play Materials
The good news for parents is this: sensory play doesn't have to be complicated or expensive! We have slowly added to our sensory bin accessories over the years. Click here to see a few of our recommended items!
Sensory Play Storage
We mix and match our favorite sensory accessories for a full year's worth of fun! We re-use the same materials and everything fits neatly in one cabinet down in our basement! Click here to see our favorite fillers and how we store everything when not in use!
Sensory Play Activities
Young children crave sensory play throughout the year. Whether you are playing in the snow, rain, or sand–you can also bring sensory play indoors with sensory bins and tactile play! Here are some of our favorite sensory play ideas for all seasons:


Sensory Play Basics Parent Workshop
Sensory play has many benefits for young children (and big kids, too!). This parent workshop will walk you through each of those benefits, along with tips and tricks to make sensory play a regular part of your learning at home journey.
By the end of our Sensory Play Basics workshop, you'll have a solid overview of sensory play, including:
benefits of sensory play
recommended materials + accessories
tips and tricks to make sensory play at home easier for you, the parent/caregiver
sensory play activity ideas