Winter is coming, and you're looking for simple play ideas to keep your toddlers and preschoolers learning at home. Between cold weather, rainy days, and lots of holidays preparations that keep parents busy, having a few educational activities set aside for your little ones is a smart idea! Read on to learn how to make a Christmas busy box for your kids.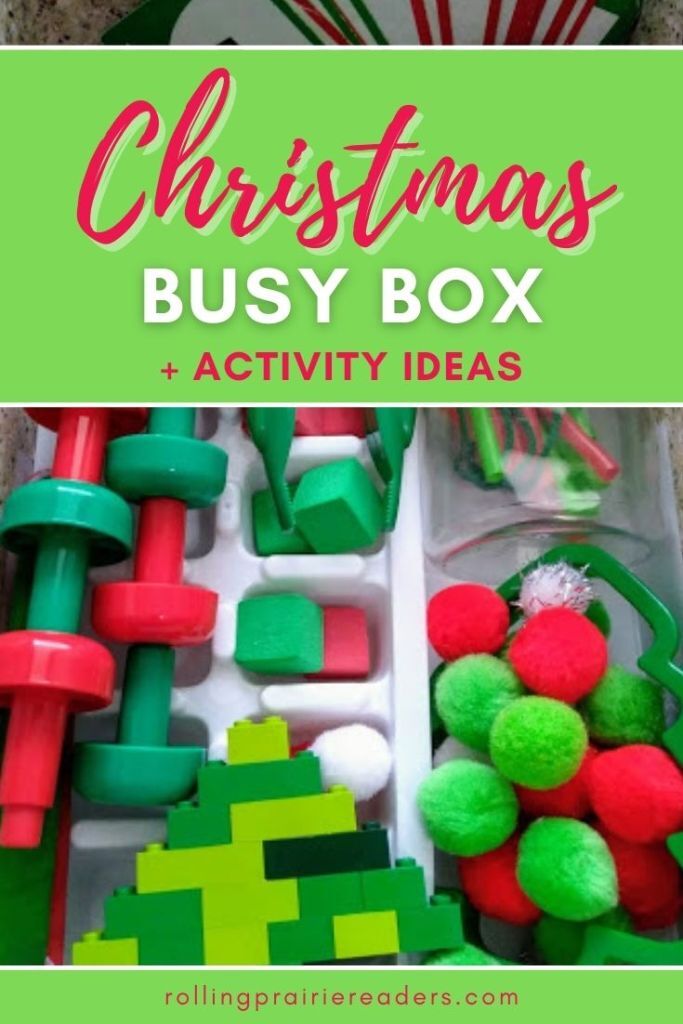 Note: This busy box can be repurposed for a variety of seasons and holidays. The only thing "Christmasy" about it are the colors I chose — but you could easily make a similar quiet time activities using other colors and symbols!
In case you haven't heard about busy bags or boxes before, they are simple learning activities that are typically self-contained and set aside for travel, waiting rooms, or quiet time. This Christmas busy box is similar, pulling together a group of open-ended materials that can be used in a variety ways. Toddlers and preschoolers can mix and match their toys for hours of creative play!
Best of all, these materials all fit in one small box, so they can easily travel to a relative's house or holiday party all season long.
(Reminder: Rolling Prairie Readers uses affiliate links at no additional cost to you. You can see our full disclosure policy here.)
How to Make a Christmas Busy Box:
Making a busy bag or box doesn't have to be complicated! Think of learning skills you want to target with your toddler or preschooler and gather related toys. This Christmas busy box that I put together focuses on fine motor and counting skills. Put all your materials in a small shoe box!
Click here to see a short video explaining how to use these materials in a variety of fun activities!
---
Recommended Materials for Your Christmas Busy Box:
You can use ANY learning toys you have around your house–these are just a few recommendations that are both quiet and easily transportable.
UNO cards (specifically the red and green number cards 0-9)
ice cube tray
red, green, and white pom poms
red and green foam blocks (1 inch cubes)
"velcro sticks" (red and green craft sticks with velco dots on the ends)
tree cookie cutter
empty (clean) Parmesan cheese container
red and green straw pieces
shoelace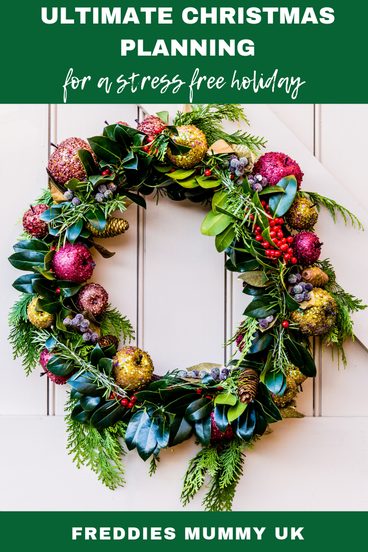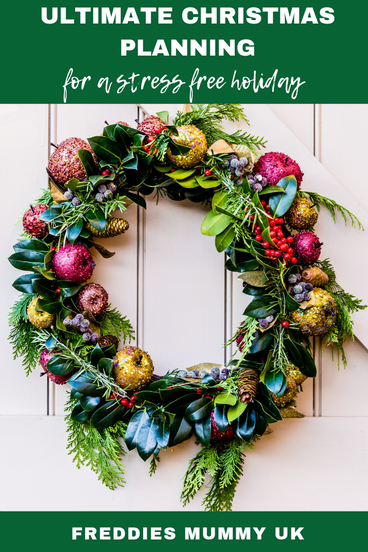 Did you like this post? Be sure to save it for later: